Why Should I Book My Birthday Party with Beach Bound?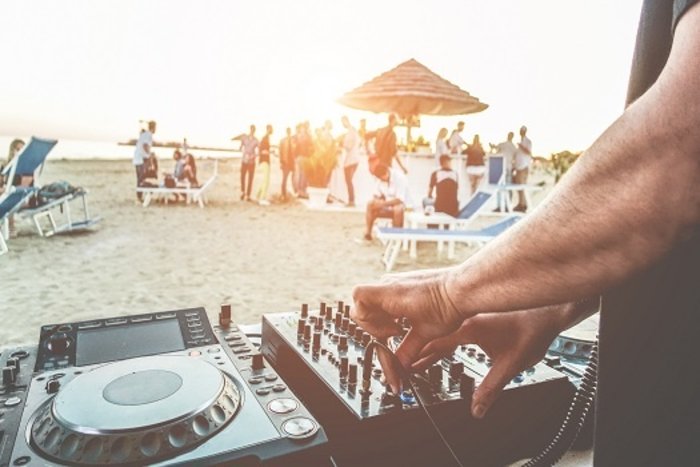 If you're looking for the perfect place to have a fantastic birthday party, few places are more ideal than the beach. Sun, sea, and sand are an ideal combination when it comes to creating the ultimate setting for a celebration where people of all ages can enjoy time with friends and family, have some delicious food and drinks, play in the surf, and create memories that will last a lifetime. 
The location of your beach party is one of the keys to its success, and Hermosa Beach can be just the right venue. When you're planning your special birthday bash, here's why you should book your party with Beach Bound Sports.
Party at the Beach 
One of the main reasons to have your party at Hermosa Beach is because it's such an incredibly appealing destination. This two-mile stretch of sandy beach is a favorite spot for sunbathers, surfers, volleyball enthusiasts, families, and anyone who appreciates sun, sand, surf, and complete relaxation.
At the beach, your party guests can enjoy a variety of activities, from swimming to paddleboarding to simply chilling under a beach umbrella with a cool drink. The water here is typically welcoming for swimmers of all ages and skill levels, and lifeguards are on duty for added peace of mind. Hermosa Beach also features easily accessible showers and playground equipment.
Outdoor sports lovers will have a blast at your Hermosa Beach birthday party. There are six approved tennis courts and 71 approved beach volleyball courts located at the beach, and more than two dozen courts are located near the Hermosa Beach pier. Nearby, you'll find paths for walking, skating, and bike riding, so guests who are in the mood for more land-based activities can do some exploring as well. 
When you book with Beach Bound, ask about our huge variety of rental equipment, including:
Surfboards

Roller skates

Bikes & e-bikes

Stand-up paddleboards
Beach Bound Sports Has Everything You Need
With our huge selection of beach gear for rent, you and your guests can spend the day playing, paddling, exploring, or just lounging in the sun. At Beach Bound, you'll find everything from vanilla lip balm to towels and beach umbrellas for your guests to sit under when they're eating. We also offer a variety of other items that can make your beach day extra special, including: 
Life jackets

Koozie cooler beach chairs

Cooler backpacks

Beach wagons

Pet trailers
Save Time & Money
No matter what party activities you have planned, you can pack a lot lighter and save a lot of time and money when you rent what you need at Beach Bound. You won't have to worry about packing a lot of equipment because you'll be able to take advantage of various types of beach rental. Hermosa Beach party planners can save money because they won't have to buy items that will only be used once, and we're also likely to have more up-to-date equipment than what they currently have. We'll even deliver what they need right to them at the beach! 
If you're looking for a fun way to celebrate a birthday, plan to book your Hermosa Beach party with the friendly folks at Beach Bound Sports, where you'll find everything your guests will need to enjoy their seaside adventure. From Hermosa Beach bike rentals to water bottles, towels, beach umbrellas, and much more, we offer a huge variety of gear and services that can make your party in Hermosa Beach memorable. You'll be amazed by our exceptional service, unmatched convenience, and high-quality equipment. To learn more about how we can help you make sure you and your guests have a blast during your party at the beach, give us a call today at 424-275-9115.
Be the first to comment...