Why Renting a Beach Chair Is a Smart Choice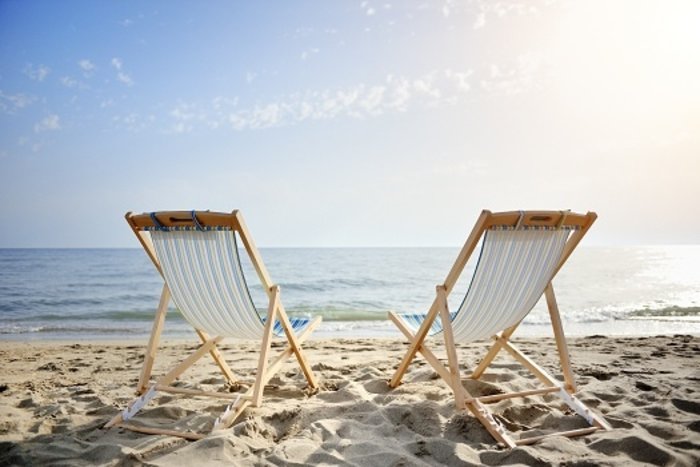 When you're visiting the beach, you may want to use a beach chair. Although you don't have to have a beach chair to soak up the sun, swim in the ocean, or play in the sand, having one available can greatly improve your experience. Here are a few reasons you might want to rent a beach chair on your next vacation.
Relax on the Beach without Having to Plan & Pack
One of the best reasons you'd like to find beach chairs to rent is for convenience! With beach rentals, going to the beach can be as easy as walking by and saying "Hey! Let's go to the beach!" Instead of having to pack the car full of your beach-going gear and then lugging it all the beach, you can just head to your local beach shop and rent beach chairs for the whole family right then and there. And in Beach Bound's case, you can even have the beach chairs and other beach equipment for rent delivered when you need it and picked up when you're finished.
Stay as Comfortable as Possible
The alternative to a beach chair is stretching out on a towel on the sand. This might look easy and fun, but after a few minutes, you might be regretting your choice. Beach chairs are the best option for anyone who values comfort. First of all, a chair raises you up off the ground a bit, so you don't have to worry about someone running by and kicking sand in your face. Secondly, they're often comfortably padded and shaped to support your body. You don't have to worry about lying on a rock or straining your back by leaning at an odd angle.
Secure a Premium Spot on the Beach
Especially during the summer months, Hermosa Beach can get busy. If you show up too late, you might end up having to sit too far back from the water. The good thing about beach chair rentals is that they're always set up in some of the best spots in town. When they rent beach chairs, Hermosa Beach visitors get to be conveniently located near parking and have fantastic ocean views. You get to enjoy this great benefit without having to fight crowds for a comfortable spot on the beach.
Save Money
In some cases, renting a beach chair is the financially sound choice. For people who live far away from the beach, spending a lot of money to purchase beach equipment might be unwise. If you're never going to use a beach chair again, you should rent one instead of buying it. 

If you find yourself at Hermosa Beach without some of the essentials, don't worry—Beach Bound Sports is located right near the beach. Whether they need towels, coolers, water bottles, or beach chair rental, Hermosa Beach visitors can find what they're looking for in our convenient shop. We're dedicated to providing excellent service and optimal convenience so you can spend your time enjoying the beach. For information about our services and products, give us a call today at 424-275-9115.
Be the first to comment...