What's Fun to Do as a Family in Hermosa Beach, CA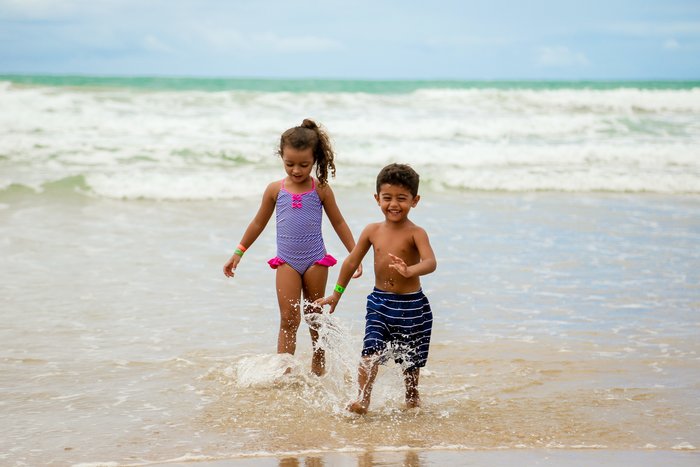 5 Fun Family-Friendly Activities at Hermosa Beach
Families come in many shapes and sizes, so finding a fun activity for your entire family can be a challenge.
The good news is that if you're considering a family trip to Hermosa Beach, then you're already on the right track! To help you get the rest of the way, the Beach Bound team has put together five fun family activities that are sure to satisfy everyone in your crew! Check them out below and stop by the Beach Bound shop for the friendliest and fastest beach and bike rentals in Hermosa Beach!
Bike Along Hermosa Beach and The Strand
Although biking on the beach is a classic way to enjoy the sand and water, biking at Hermosa Beach is different than your average beach ride.
Although you can bike along the beach if you'd like, Hermosa Beach is known for the Strand which is a paved bike and walking path that runs along the entire length of the beach. Beyond offering great views, the Strand is also a flat path that doesn't allow motorized vehicles, bikes, or anyone riding above the posted speed limit of 8 mph. As a result, the Strand is a family-friendly option that's perfect for an easy ride on a beach cruiser or even a tandem bike!
Finally, the Strand also passes by some of Hermosa Beach's best attractions. Whether you and your family want to eat, shop, or watch sunset from Hermosa Beach Pier, the Strand can take you there!
Play Your Own Beach Games
Whether your family's idea of a beach game is a sandcastle building contest or a soccer game, Hermosa Beach is the perfect place for it! Thanks to the beautiful water, sand, and sunshine, whatever game you come up with at Hermosa Beach is sure to be a blast. Need some inspiration? Beach Bound makes renting beach games and beach toys easy so you can start having fun as soon as your feet touch the sand!
Body Board and Surf Hermosa's Waves
It's hard to ignore surfing when you're at a Southern California beach, and Hermosa's beauty, beginner friendly waves, and easy access to shops and stores makes it a great place to learn or practice surfing and body boarding.
Although conditions depend on the time of year and weather patterns, during most of the year Hermosa Beach's waves are beginner friendly, and when you're done for the day you have the city of Hermosa Beach only steps away! 
Relax in the Sand
It's easy to start looking for things to do during your family's beach trip and forget that the reason you're going to the beach is to relax, so here's your reminder!
If you want to simply enjoy the sand and the sound of the waves, then all you need is a beach chair, and umbrella. Add in some refreshments and a cooler, and you've got a perfectly simple beach day.
Challenge Yourself in Volleyball
If your family likes to compete, then there's no better way to test your skills while getting excellent exercise at the beach than a game of volleyball, or you can play a casual game and make up the rules as you go! 
Fortunately, Hermosa Beach has just over 70 volleyball courts spread out along the beach which means that there is room for every type of game. Although the courts nearest to the pier may be reserved by the city for special events or classes, all volleyball courts south of 10th street and north of 15th street are always operated on a first-come, first-serve basis. Although the nets are provided for you, if you don't have a volleyball then you can always rent one from the Beach Bound shop!
Be the first to comment...