Everything You Need To Know About Hermosa Beach's Annual Tree Lighting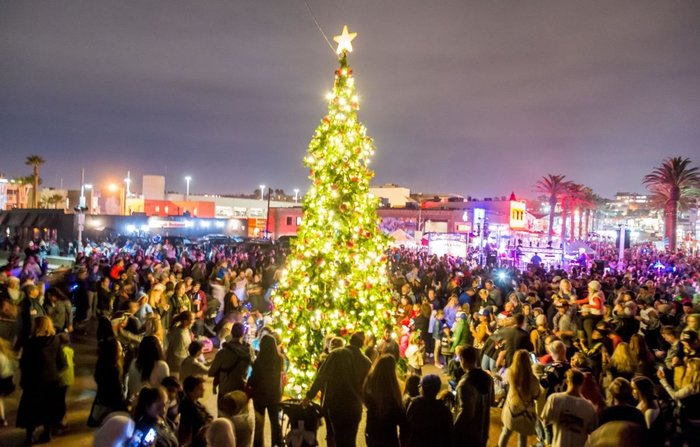 What You Need to Know About Hermosa Beach's Tree Lighting 
There's not much that beats being home for the holidays, but being home in Hermosa Beach for the holidays may just do it.
Thanks to the stunning natural beauty of the Southern California coast, great weather, and the incredible Hermosa Beach community we're so proud to be a part of, Hermosa Beach truly has something for everyone this holiday season.
We're always excited to share Hermosa Beach at Beach Bound, which is why we're so excited for people to come here for the Tree Lighting ceremony and concert taking place in Hermosa Beach to kick off the holiday season. To help out, we've written what you need to know about the Hermosa Beach tree lighting below. Check it out and then stop by the Beach Bound shop for the fastest and friendliest beach and bike rentals in Hermosa Beach!
The Tree Lighting is Taking Place on November 21st
The city of Hermosa Beach is hosting an entire holiday festival to kick off the season this year with Hermosa for the Holidays. We've written about the details of Hermosa for the Holidays and all the festivities involved already, but now we're focusing specifically on the tree lighting ceremony.
The Ceremony will take Place in Shumacher Plaza at 6 pm
We love the holidays here in Hermosa Beach, so the city has decided to put our Christmas tree right in the heart of the city.
You've probably been to Pier Plaza already, but Shumacher Plaza is just nearby at the head of the Hermosa Beach Pier and will be the home of this year's tree.
Don't Miss the Music and Festivities
Starting at 3 pm there will be live music with rotating acts with the tree lighting officially happening at 6 pm. The live music will continue until 8 pm. You can also visit all the local businesses centered around Pier Plaza which will certainly be in the holiday spirit. To learn more about Hermosa for the holidays, click here.
If you decide to take a trip to the beach, don't forget to visit Beach Bound for your beach rentals!
Be the first to comment...