What You Need to Know About Electric Bikes in Hermosa Beach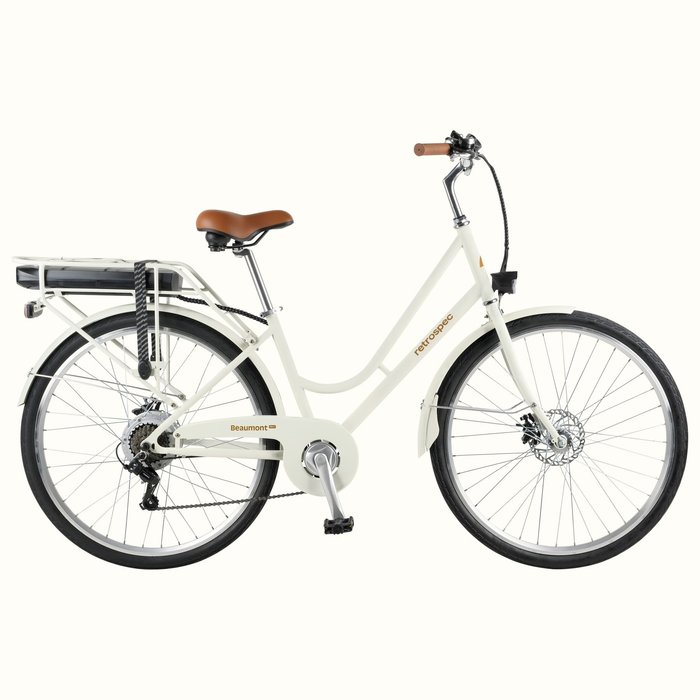 What You Need to Know About Electric Bikes in Hermosa Beach
The Beach Bound team is excited to announce that we will soon be renting ebikes here in Hermosa Beach!
Beach Bound is dedicated to helping people enjoy Hermosa Beach just as much as we do, and the extra mileage that ebikes give to their riders pushes people to do just that. However, there are key differences between ebikes and regular bikes that you need to know about before you ride or rent one for the first time.
That's why we've listed the most important things to know about ebikes in Hermosa Beach below. Read all about it and then stop by the Beach Bound shop for the best ebike rentals in Hermosa Beach!
Ebikes Are Not Allowed Everywhere in Hermosa Beach
According to the Hermosa Beach Municipal Code, operating a motorized or electric-propelled form of transportation is not allowed on Hermosa Beach's Strand. Of course, that doesn't mean that you shouldn't ride ebikes in Hermosa Beach at all though! 
The city of Hermosa Beach enjoys a perfect combination of Southern California sunshine and ocean breeze that keeps it cooler than many other parts of the region, which means that people love to get outside here! That's why there are plenty of bike lanes on roads throughout the city, and ebikes are perfect for riding them. 
If you're unsure of whether ebikes are allowed in a certain part of Hermosa Beach, then ask a Beach Bound staff member before you ride!
Remember to Ride at a Safe Speed
It takes time to get comfortable with the pedal-assist on an ebike, but once you do it's easy to ride much faster than you need to.
If you haven't ridden an ebike before then it may be hard to imagine biking above the speed limit, but it's easy to do with a pedal assist. Paying attention to the speed limit will make it less likely that you have a serious accident by giving you more time to see obstructions in your path as well as stop or yield signs. Make a point to always ride below the posted speed limit on bike paths to keep yourself and everyone around you safe. 
You should be especially careful when riding on a road with auto traffic on it. Even the most experienced road cyclists are always aware of their speed, road signs, signals, and what the cars around them are doing. Make sure you are too once the pedal assist kicks in!  
Pedal Assist Doesn't Mean You Don't Have to Pedal
Riding an ebike doesn't mean pointing the bike in the right direction and letting a motor take care of the rest.
Instead, most ebikes come with pedal assists which help rotate the pedals along with the force you put on them through your feet. Even though you still have to pedal, pedal assists help you ride further, faster, with less effort, which means you get to see more of Hermosa Beach when you rent one from Beach Bound!
Get to Know Start Aids
Our ebikes also come with start aids.
If you're unfamiliar, a start aid is a setting on a bike which pushes the wheels forward at a slow speed without any peddling. Our ebikes start aid pushes the bike at 4 mph so that the rider can find their balance while moving with no wobbling!
Don't Forget About Different Speeds and the Throttle Lever
Our ebikes also come with different levels of pedal assists which can be switched between depending on your needs. They also come with a throttle that applies power to the pedals even if you're not peddling! 
Be the first to comment...