What to Do & Where to Stay in South Bay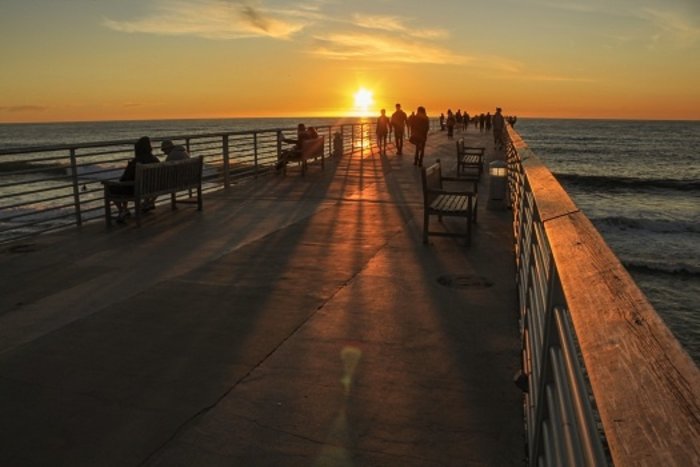 Hermosa Beach remains one of the most popular South Bay destinations situated on California's southern coast. The Pacific Coast Highway bisects the community. However, being less than two square miles in size makes the community easy to navigate on foot. The location is ideal for a weekend trip or extended getaway with plenty of opportunities for fun under the sun.
Enjoy the Community-Owned Beach
The public is more than welcome to enjoy the two-mile stretch of beachfront property that belongs to Hermosa Beach. Along with basking under the warm California sun, the bay provides the chance to go kayaking, paddleboarding, swimming, snorkeling, and partaking in any number of water-based sports. The historic 1,140-foot pier remains a popular destination for local anglers, and you can simply stroll along the pier while taking in a spectacular sunrise or sunset.
Travel the Strand
The Strand in Hermosa Beach represents a section of the Marvin Braude Bike Trail that spans 22 miles from the Pacific Palisades to Torrance County Beach. Locally, the paved path takes guests to various eateries for a quick bite to eat or a refreshing beverage. Take the time to explore the shops as well. Otherwise, if you're looking for some recreation and exercise, rent a bike from one of the shops that offer high-quality Hermosa beach bike rentals and gaze upon the scenic shoreline during the journey. The community also has more than 70 volleyball courts and a dozen tennis courts for guests who desire more exhilarating activities.
Attend a Live Performance
The 502-seat Hermosa Beach Community Theatre and the 80-seat 2nd Story Theatre are in the same building. These venues provide a wealth of opportunities for enjoying cultural experiences throughout the year. The facilities regularly host dance and musical performances, film premieres, and variety shows that often star celebrity guests.
Indulge in a Hermosa Beach Strand Mansion Stay
This elite facility is located close to the pier. The exterior boasts an extensive patio for relaxing with a meal or beverage with family or friends. A second-story balcony offers amazing views of the waterfront. The exquisite home features five guest bedrooms, flat-screen cable TV, free Wi-Fi, and a modern kitchen. Linens and towels are provided.
Get Your Rest at Hampton Inn & Suites
Single, double, and family rooms welcome guests to this hotel. Hot breakfasts are offered free of charge each morning, or guests might prefer walking to nearby venues. Rooms also have microwaves and refrigerators for individuals preferring private options. Shopping and nightlife options are also close by.
Book a Stay at the Surf City Hostel
Travelers venturing to Hermosa Beach on a budget have the option of booking a double room or a dormitory spot at this facility. Guests have access to a kitchen and laundry amenities as well as free breakfast each morning. Storage options, linens, and towels are provided. The hostel is conveniently located close to the waterfront and is within walking distance of various shops and eateries.
If you decide to enjoy a day or two in Hermosa Beach, you won't need to carry a lot of gear with you. Just stop by and see the friendly folks at Beach Bound Sports, located right near the beach. Whether they're looking for beach chairs, towels, coolers, water bottles, or bike rentals, Hermosa Beach visitors can find everything they need in our convenient shop. We're dedicated to providing excellent service and optimal convenience so you can spend your time enjoying the beach. For information about our services and products, give us a call today at 424-275-9115.
Be the first to comment...