Top Hermosa Beach Bars to Ride Your Bike To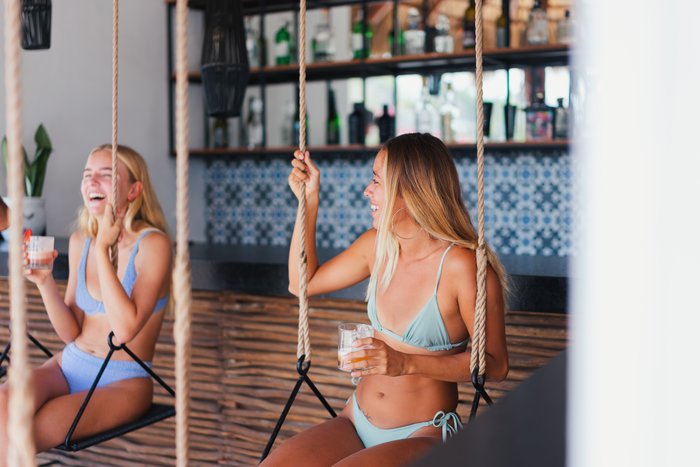 As a popular beachfront city in Los Angeles County, Hermosa Beach serves as a happy medium between convenient perks you might expect in a larger city and the best of what the outdoors has to offer. This explains why it's possible to enjoy an invigorating bike ride here that takes you to a local bar where you can sip a cold one and sample other tasty offerings. Whether they bring their own bikes or take advantage of bike rentals, Hermosa Beach visitors should check out these top bars to bike to in Hermosa Beach.
Chelsea Pub & Lounge
Hermosa Avenue is easily accessible from the Manhattan Beach part of a popular bike path that goes through Hermosa Beach. It's also where you'll find this well-reviewed bar and restaurant, which is known for its great service and food along with its selection of cocktails.
Barnacles Bar & Grill
Bike your way over here, and you'll be treated to daily happy hour specials. A convenient outdoor patio also gives you a place to sit, sip, savor, and socialize after securing your bike.
Hermosa Beach Yacht Club 
Don't let the name fool you. This down-to-earth bar and grill is a popular local haunt that's an easy bike ride from pretty much any spot in town. In addition to beer, wine is served here if that's more your style. Tacos and burgers can also be ordered if you need some extra energy after your bike ride.
North End Bar & Grill 
If you prefer to bike later in the day in Hermosa Beach, pedal over to this sports bar. You'll be rewarded with cold beer and other brews along with an assortment of popular pub food selections. You'll also be able to catch up on live sports on the TVs here, and you could play a game or two of pool.
Underground Pub & Grill 
This is another well-loved local sports bar you can bike to in Hermosa Beach. In addition to enjoying cold brews and tasty treats, this is where you can partake in a game of pool, darts, or shuffleboard.
Patrick Molloy's  
Outdoor seating is available at this bike-accessible Hermosa Beach Bar on Pier Avenue, which has a nearby bike and walking path. Occasional live music can be enjoyed here, too.
Hennessey's Tavern 
While part of a pub chain, Hennessey's is a local favorite of cyclists and non-bikers alike, thanks to its tasty bar bites, happy hour shrimp tacos, and generous servings of cold drinks. The staff is also friendly and accommodating.
Steak & Whisky American Tavern 
For a more rustic setting and a top-notch selection of choice steaks and drink options, bike on over here. Come during happy hour, and you just might find great deals on oysters, meatballs, or wings served with house pickles. And don't forget to try the house cheesecake before you get back on your bike.
If you're visiting the area and you're looking for high-quality Hermosa Beach bike rentals and beach gear of all kinds, stop in and see the friendly folks at Beach Bound Sports for whatever you need. From bodyboards to cooler chairs to pet trailers, we have everything you need to enjoy your best beach day ever. We pride ourselves on our amazing service, brand-new high-quality equipment, and convenience that allows beachgoers to spend more of their time beachside. Hermosa Beach, CA, visitors should stop by or call us today at 424-275-9115.
Be the first to comment...