Top Bike Trails Near Hermosa Beach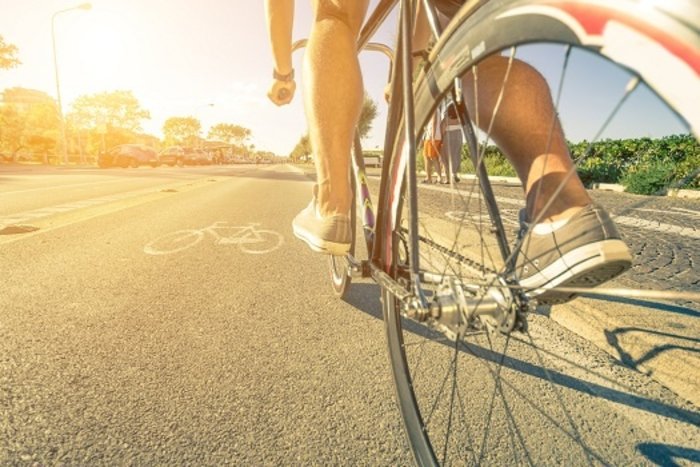 With its expansive beaches and laid-back vibe, Hermosa Beach is a popular spot for locals and visitors alike. Hermosa Beach, located about 45 minutes southwest of downtown Los Angeles, is an ideal getaway for anyone who's looking to take a break from the hustle and bustle of city life. 
One of the most fun ways to enjoy the Hermosa Beach area is on two wheels. If you're visiting and looking for bike rentals, Hermosa Beach is home to several shops that rent bikes, and whether you're looking for an easy cruise or you want to get a good workout, you're sure to find a bike trail that's perfect for you. Read on to learn about a few of the best trails in the Hermosa Beach area.
Marvin Braude Bike Trail
This quintessentially SoCal bike path, which is known to locals as The Strand, is a fantastic way to discover the unique character of the many beach towns along Los Angeles County's famous Strand. The northern part of this trail starts at Will Rogers State Beach. As you pedal along the open beach, you'll see the Santa Monica Pier, where you can stop and take a ride on a carousel or Ferris wheel or grab an ice cream cone. Past Santa Monica, you'll find Venice Beach, with its unique mix of eccentric shops, local artists, and the iconic Muscle Beach.
The trail continues through Torrance and a bit inland, then picks up again around Marina del Rey. From there, you'll travel past the beach in Playa del Rey. Continuing south, the trail goes through Dockweiler State Beach, where you'll be rolling directly under the planes taking off from LAX, and continues on to Manhattan Beach. You're sure to see plenty of beach volleyball games going on there, since Manhattan Beach is where the sport was born.
The Hermosa Beach portion of the bike path starts at the end of Manhattan Beach and continues on Hermosa Avenue. The path through Hermosa Beach has expansive white sandy beaches, and you'll see lots of people playing volleyball here as well. If you'd like to complete the trail, keep going to explore the marina in Redondo Beach, where you'll be welcomed by a beautiful mural. Finally, the trail ends at Torrance Beach, where the Palos Verdes cliffs begin.
North Redondo Beach Bikeway
This is a signed bike path that connects Torrance to the Redondo Beach Metro station. Sections of the bikeway have designated bike lanes, while other portions are low-traffic streets with easy-to-follow signs. One particular segment consists of a wide, separated trail running for less than a mile on an overhead utility corridor, providing a pleasant way to travel through this portion of Redondo Beach.
Laguna Dominguez Trail
The Laguna Dominguez Trail, located on the southwestern edge of Los Angeles, is just under three miles long and links the towns of Lawndale and Hawthorne. Also called the Dominguez Channel Trail because of the waterway it runs past, this trail is helping to transform this area into a popular open space for people who favor an active urban lifestyle.
The trail's southern end is conveniently located near various shops and restaurants. Along the way, you'll find beautiful neighborhoods featuring lush foliage and indigenous grasses. Also at the southern end of the trail is the Alondra Community Regional Park, which offers a variety of recreational opportunities, including a small lake, a golf course, a pool, and a splash pad.
Taking advantage of the fantastic bike trails is one of the most enjoyable ways to explore the area surrounding Hermosa Beach. If you're looking for top-quality Hermosa beach bike rentals, stop in and see the friendly folks at Beach Bound Sports, the experts on the very best ways to enjoy Hermosa Beach. From e-bike and beach umbrella rentals to water bottles, coolers, towels, and much more, we have everything you need to make your day at Hermosa Beach unforgettable. You'll be astounded by our outstanding service, unparalleled convenience, and high-quality equipment. To learn more about how we can help you have a blast at the beach, give us a call today at 424-275-9115.
Be the first to comment...