Top 6 Summertime Beach Safety Tips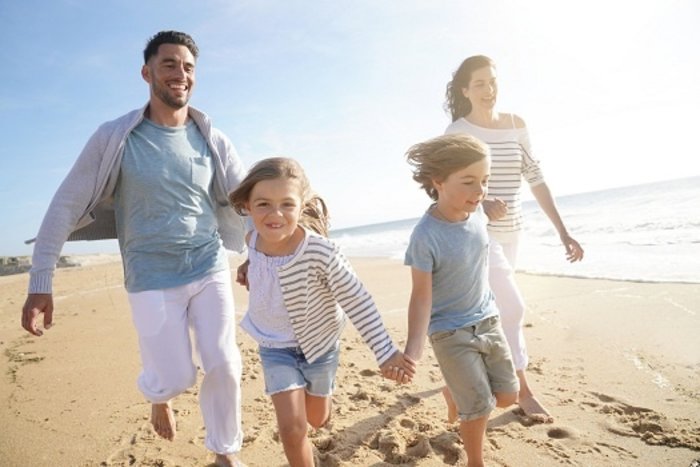 Going to the beach is one of the best ways to enjoy your summer. Whether it's your first time in Hermosa Beach or you're a resident, it pays to review a few simple rules before you hit the shore. These safety tips will help you enjoy a relaxing and unforgettable time at the beach without putting your safety or anyone else's at risk.
1. Check Out the Beach Rules
Public beaches often have rules posted near the main parking areas and entrances that can help you get an edge on staying safe. For example, the Hermosa Beach pier has opening and closing times to make sure no one is out on the walk too late after dark. You'll also see rules warning you to avoid drinking alcoholic beverages. This ensures no one makes risky decisions while under the influence of alcohol.
2. Follow the Flag Warnings
You'll often see colorful flags on the beach, and they're meant for more than just decoration. Familiarize yourself with what the different colors mean. For instance, a red flag may mean the beach is closed due to severe hazardous conditions. A yellow flag means to be cautious. You'll also see flags designating specific zones for surfing and swimming. Following these guidelines can help you avoid a major accident.
3. Look for a Lifeguard
You're always safer swimming in beach areas that are near lifeguards. If you're new to using a surfboard or other aquatic gear, consider signing up for lessons. Once you're ready to try out your new skills on your own, picking a spot where a lifeguard is observing means you'll have a better chance for a swift rescue if you get in over your head.
4. Remember to Reapply Sunscreen
This safety tip is one everyone knows but often fails to remember. Getting a serious sunburn sets you up for potential skin damage, and it can ruin your trip if you're in too much pain to go back out in the sun. Set an alarm on your phone to remind you when to reapply your sunscreen. You'll be glad you did when you're ready to go back to the beach the next morning. If you find yourself at the beach without sunscreen, there are plenty of convenient shops nearby that offer supplies and various items for beach rental. Hermosa Beach visitors can find everything they need within walking distance of the ocean.
5. Keep Children Close
Children are naturally drawn to the ocean, and it's possible a shallow part of the beach can be located near a sharp drop-off. During windy conditions, the height of waves can change within moments. Talk to your children about why it's important to stay near an adult. Even children who are strong swimmers should still have constant supervision when they're playing in or near the water.
6. Protect Your Feet
Hermosa Beach is known for being clean, and one of the reasons for this is everyone's efforts to avoid littering. However, you never know when you might step on a sharp seashell. Wear water shoes or another type of comfortable footwear to avoid getting a nasty cut on the bottom of your foot.
Going to the beach is one of the best ways to spend your summer days, and it's easier to do it safely if you follow these tips. Before you hit the sand and surf, stop in and see the friendly folks at Beach Bound Sports, the experts on the very best ways to enjoy Hermosa Beach. From water bottles to coolers, towels, Hermosa beach bike rentals, and much more, we have everything you need to make your time at Hermosa Beach unforgettable. To learn more about how we can help you have a blast at the beach, give us a call today at 424-275-9115.
Be the first to comment...