Top 3 Things You Need for the BEST Beach Day Ever!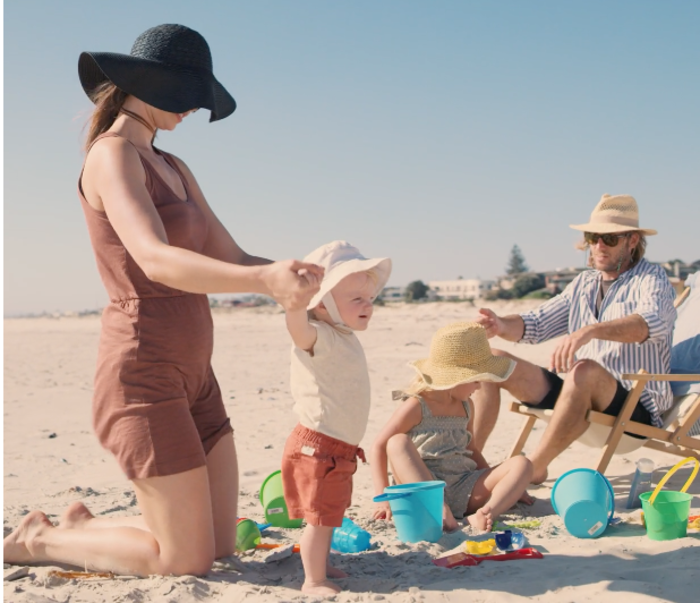 Top 3 Things You NEED for the BEST Beach Day  
We all want to be on the beach and relaxing with the sounds of the waves surrounding us and soft sand beneath us but getting to the beach with everything you need to do so isn't that simple!
The Beach Bound team wants everyone who visits Hermosa Beach to have the best trip possible whether they're visiting to sit in the sand or play in the waves. To make sure everyone does, we've created a list of essentials for your visit to Hermosa Beach below. No matter what you do on the beach once you get here, these pieces of gear will help you make the most of your Hermosa Beach visit!
Beach Umbrella and Chairs
The best way to get the most out of your visit to Hermosa Beach is by making sure you're comfortable on the sand, and beach chairs and umbrellas will go a long way towards making that happen. 
While regular camping chairs will work on the beach, the best chairs are those that sit low to the ground so you can stretch out your legs, provide head and neck support, and have support systems designed to keep you upright and even in soft sand. To see what we mean, check out the beach chairs we rent here!  Not only are these chairs extremely comfortable, but they are also easy to transport and offer a cooler pocket for your cold drinks!
Aim for the same mix of convenience and performance in your umbrella. For example, this umbrella tilts so you have complete coverage from the sun all day long AND it screws into the sand with ease so that it won't blow away in the breeze! We also have trays that fit onto the umbrella stand that will hold your keys, wallet, drinks, and any other precious items you don't want to get sandy.
A Cooler
Speaking of staying cool, there's nothing more relaxing then soaking up the hot sun while enjoying an ice-cold drink.
The size of your cooler will depend on how many people you're with, but no matter what you do, aim for something that is easy to transport. Carrying all of your drinks plus the ice it will take to keep them cool will wear you out before you get a chance to enjoy the beach, so make sure you have a cooler with wheels that will roll through the sand or some other form of easy transportation. For example, this cooler fits plenty of drinks and snacks but also offers straps that allow it to be carried like a backpack!
Beach Toys and Games
Not every beach day has to be all about relaxing, so if you came to the beach to have fun then make sure that you have enough games and toys to last the day! For kids, all you need is a few buckets, shovels, and sand molds. Their imagination will do the rest. For an older group of beach visitors, a team game can keep everyone involved and having fun together.
Beach volleyball is one of the most popular sports on Hermosa Beach, which is why there are over 70 public courts on the sand. All you need to bring is a volleyball, or you can rent one from Beach Bound! Other popular beach games are football, bocci ball, and spikeball.
You can also take to the water for your beach fun by bringing or renting a body board to play in the waves. If you want to get out on the water, then a stand-up paddle board is a great way to do so. Inflatable paddle boards are the easiest to transport, but will take half the day to inflate on your own. That's why Beach Bound rents out electric pumps! 
Be the first to comment...