The Best Day Trips to Take from Hermosa Beach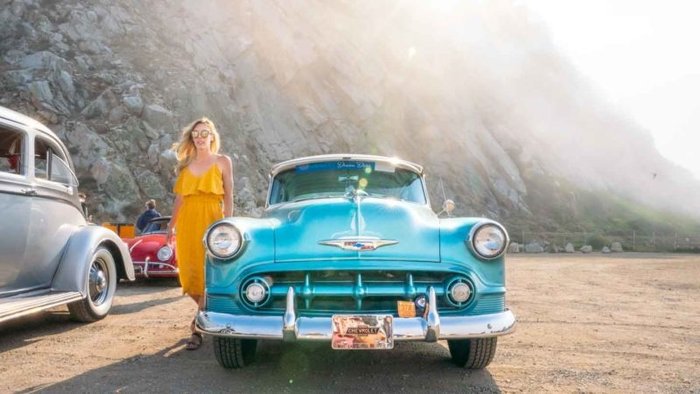 The Best Day Trips to Take from Hermosa Beach
The Beach Bound team loves our home in Hermosa Beach, but even we can't ignore everything there is to do surrounding our city in Southern California!
To help you make the most of your Southern California visit, we've put together a list of the best day trips to take from Hermosa Beach below. Make a day of travelling to any of the places below, and come back to Hermosa Beach for a fun night out or spend the next day relaxing on the beach. Whatever you do, don't forget to visit Beach Bound for the fastest and friendliest beach and bike rentals in Hermosa Beach!
Los Angeles
Even though Los Angeles is hardly far enough away from Hermosa Beach to consider travelling there for a day trip, there is certainly enough to do in L.A. to take up an entire day.
Whether you're a film buff hoping to visit the locations of iconic scenes from Hollywood's best films, a foodie looking to enjoy the best of Southern California's cuisine, or just about anything else, L.A. has it.
Although there's no shortage of things to do in L.A., seeing it all in one day is nearly impossible due to traffic and the distance between attractions. For that reason, we recommend prioritizing one area or activity of the city. For example, if you want to hike then focus on finding hikes near other famous landmarks like Runyon Canyon or Griffith Observatory. If you want to shop, then focus your day in West Hollywood or plan to make a stop in the city for breakfast before heading out to the outlets outside of town!
The Angeles Mountains
You've probably heard that California is famous for people being able to surf and ski all in one day, and Hermosa Beach and the Angeles Mountains are the perfect example!
Of course, conditions must be perfect to surf and ski, but even if they're not then a trip to the Angeles Mountains is a great way to spend a day! A drive through the Angeles Mountains alone is worthwhile, but there is also excellent hiking too!
There are hiking trails of every difficulty in the Angeles Mountains, but if you're looking for a real challenge then try hiking Mt. San Antonio, otherwise known as Mt. Baldy!
Laguna Beach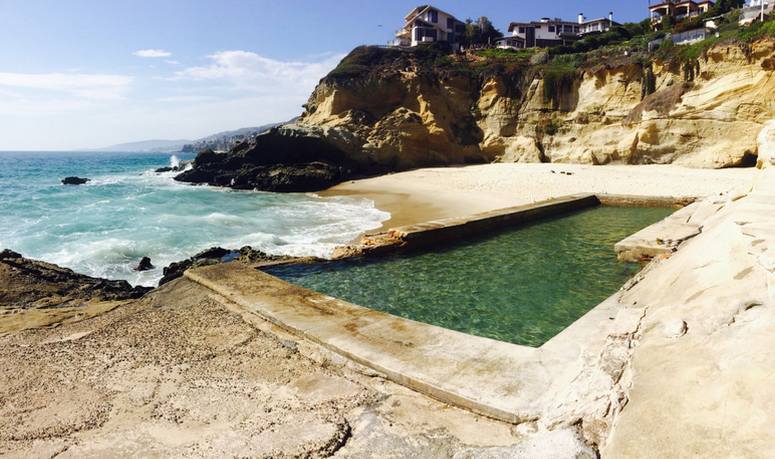 Art galleries, delicious restaurants, gardens, private beaches, tide pools, and so much more, Laguna has everything to offer and is only an hour or so drive from Hermosa Beach. It makes for a great day trip from Hermosa Beach if you're visiting for a few days or a week or even live here. We recommend The Deck for lunch and the Mammal Center for an amazing once in a lifetime experience!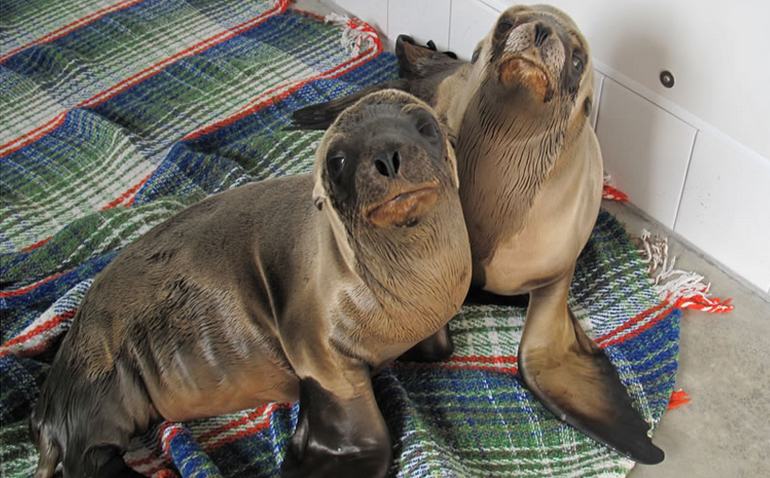 Pacific Marine Mammal Center
The Pacific Marine Mammal Center is a must for the entire family. The center provides medical care for the sick and injured seals and sea lions to return them to the wild. Open daily 10 am to 4 pm. visitors can watch the doctors treat these magnificent sea creatures and witness their incredible journey back to the ocean. Admission is free.
Take a Drive anywhere on the 1


You don't have to drive all the way to Santa Barbara to have a great day trip since Hermosa Beach sits next to California's famous Highway 1.
It doesn't matter if you drive north to Santa Barbara or south to San Diego, the 1 is a beautiful way to see the Southern California coast. If you drive north from Hermosa Beach, you'll be treated to views of the coast from Santa Monica and Malibu along with several beautiful beaches to stop at along the way. If you drive south, you'll have other great views of the coast and eventually hit La Jolla where you can see Southern California's famous seals!
Be the first to comment...