Riding with a Bike Trailer for the First Time? Here's What You Need to Know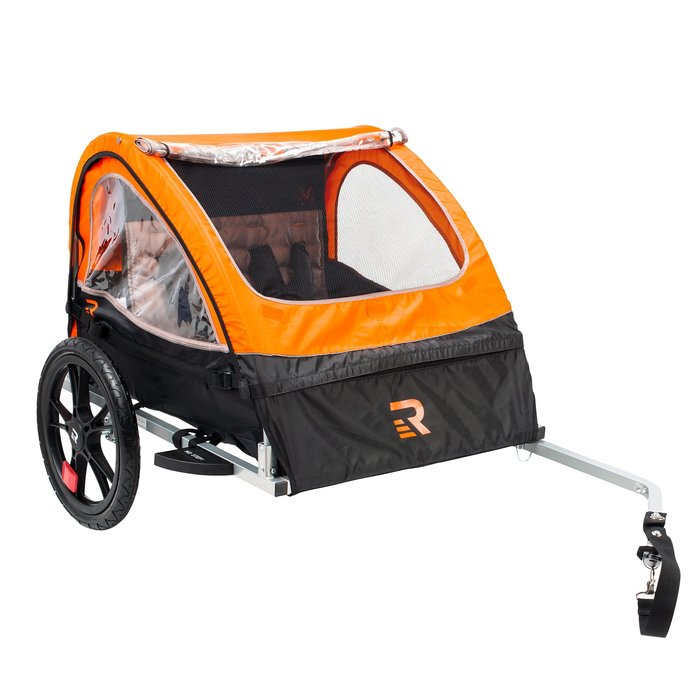 Riding with a Bike Trailer for the First Time? Here's What You Need to Know
Beach Bound's mission is to help everyone who visits our beautiful home of Hermosa Beach have the absolute best time possible while in town. That's why we offer the fastest and friendliest beach and bike rentals in Hermosa Beach!
If you want to bike but have small children who can't bike on their own yet though, you might not be able to bike Hermosa Beach's famous Strand! Beach Bound is proud to offer bike trailer rentals so that every member of your family can bike the Strand, but you must know how to bike with a trailer to use one safely. To help, the Beach Bound team has listed the basics of what you need to know about biking with a trailer for the first time below. Check it out and stop by the Beach Bound shop to rent a bike trailer for your kids!
Consider the Weight of the Trailer While Planning Your Route
Even for fit and experienced cyclists, towing a trailer alone is a significant challenge. Add in the weight of a child, their snacks and toys, and anything else your family needs for your day in Hermosa Beach, and towing a trailer over long distances can feel impossible.
When you're planning where you're going to ride with your trailer, keep in mind the extra weight you'll be pulling along the way. The two miles that the Strand runs through Hermosa Beach is flat and should be manageable with a trailer for most people but remember the extra weight you're towing if you plan on riding further! 
Pedal Smarter, Not Harder
That extra weight from the trailer also makes it harder to stop and start moving. For this reason, we recommend leaving extra space between yourself and other people on the path so that you always have enough room to stop and start moving.
You should also try to conserve your energy by pedaling in low resistance gears so that you're able to keep momentum instead of having to constantly build up to it. Just as cyclists use low gears to climb mountains at a smooth pace instead of stopping and going, you should use low gears to keep your momentum up without wearing out your legs. 
Get Used to the Wide Load
Bikes are narrow and maneuverable, but they become much less so when you add on a trailer. While that may seem obvious, it can be hard to remember when you've only ridden a bike without a trailer and you can't see the trailer behind you while you're riding.
Make a point to remember that your bike is just as wide as the trailer you're towing even if you can't see it. This is especially important when you're riding in a crowded place like the Strand or on the street where cars will be passing!
Prep Your Kids for the Ride
Even though you get to take in the sights of Hermosa Beach from your bike, don't forget that your kids don't have the same view!
Make sure whoever you're towing in your trailer has everything they need to enjoy the ride just as much as you. That starts with a helmet to make sure that your passengers stay safe, but you should also consider packing snacks and water in the trailer to make sure they don't get burnt out along the way!  
Be the first to comment...