Reasons to Take Your Boogie Board when You Visit Hermosa Beach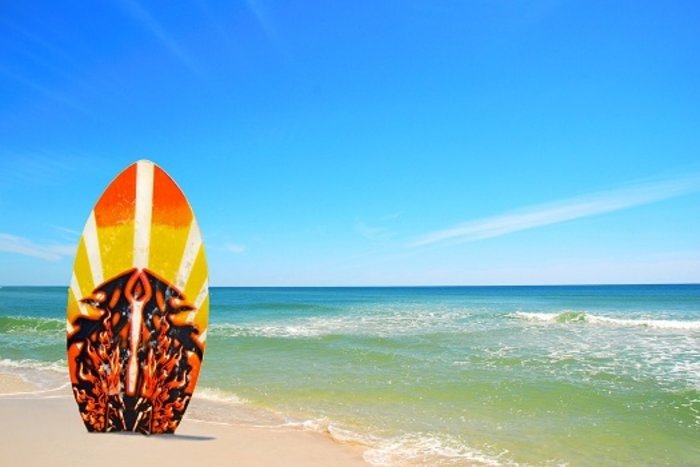 Planning a trip to Hermosa Beach isn't difficult. After all, you have all the essential elements already in place for having an amazing vacation. You can enjoy watching the sunset, dive into the surf, and stroll along the Strand, where you can find a bounty of delicious food at local eateries. With so much already in place for having a good time, one of your most pressing questions may be regarding what to bring. A boogie board is a wonderful piece of equipment to bring along on your travels, since it allows you to enjoy the following benefits.
Take Advantage of the Gentle Waves
Boogie boarding works best on beaches where you have a nice balance of waves and calm water. Hermosa Beach is known for having areas where you'll have enough wave energy to glide you along, yet the waves won't be so high that things get dangerous. Having a boogie board on hand is also a great way to get acclimated to water sports if you're still fairly new to beach activities.
Burn Off Those Extra Vacation Calories
Spending hours at the gym seems silly when you've got an amazing natural workout just waiting for you to take advantage of it. You won't have to worry about gaining a few dreaded vacation pounds when you choose to spend your mornings boogie boarding. Since boogie boarding doesn't even feel like a workout, you'll enjoy burning calories as you ride the waves.
Have Fun with Your Kids
Trying to find things your whole family can do can sometimes get challenging. Boogie boarding is fun for every member of your family. If you have young kids, make sure to stick to areas of the beach that have low traffic. You can also let them start learning how to ride the smaller waves that hit closer to the sand.
Bring along a Portable Piece of Equipment
Surfboards and paddleboards are other options for having fun at Hermosa Beach, but they can be a little difficult to bring along. This is especially true if you prefer to mix up your beach activities with ones on dry land. Boogie boards easily fit on the back of a bike, in a taxi, and inside a bus. Since they're lightweight and smaller than other types of equipment, you won't have to make a choice about whether to bring it with you for the day.
Make Packing Easier by Renting a Boogie Board
Boogie boards are portable, but you might still find it difficult to bring yours on vacation. Trying to bring several boards for your whole family might be especially challenging if you're flying, or you may just prefer to have the extra space in your car so the family can spread out on your road trip. Hermosa Beach boogie board rental is available to help you create the vacation experience you want. Renting your board frees up valuable room in your luggage, and you'll enjoy being able to choose from high-quality boogie boards that make it possible to enjoy the rush of riding each wave.
Whether they need beach umbrellas, towels, coolers, or boogie board rental, Hermosa Beach visitors can find everything they're looking for at Beach Bound Sports. You'll be amazed by our excellent service and convenient location that lets you spend all your time enjoying the beach. For information about our services and products, give us a call today at 424-275-9115.
Be the first to comment...