Reasons to Rent a Surfboard when You Visit Hermosa Beach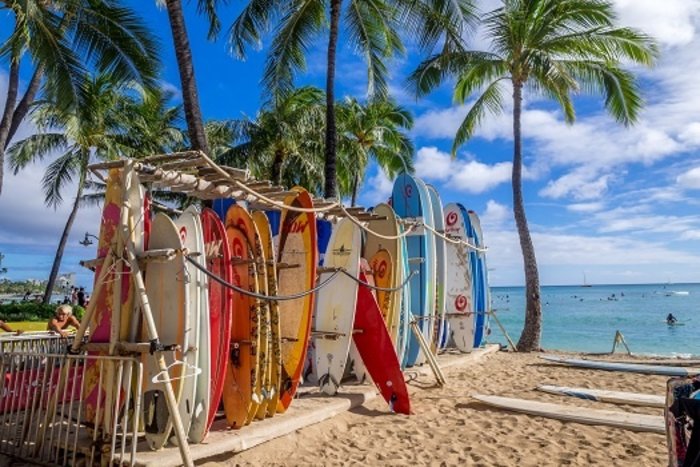 If you're planning a trip to gorgeous Hermosa Beach, get ready for an incredible vacation, especially if you love water sports. Hermosa Beach is a favorite of surfers, with its balance of calm water and waves that are perfect for riding all day long. If you love surfing, you may be wondering if you should bring your board with you on your trip. When they're deciding whether to travel with their surfboards, Hermosa Beach visitors should consider these advantages of renting boards when they get to the beach instead. 
Fewer Travel Hassles
Traveling with a surfboard on a car or checking it as baggage for your flight can be a huge hassle, so why not choose the reliability and convenience of renting a board when you get to the beach? If you want to avoid unnecessary annoyances during your travels, it's a great idea to rent a surfboard from a high-quality shop that's just steps away from the beach. 
More Options for Beginners
Beginning surfers may not know which boards are best for them until they try out a few. Most first-timers need larger boards with greater flotation capability, and a soft-topped board is more comfortable for a beginner who will be spending a lot of time sitting on it. When you rent a board, you'll have the chance to try out different types so you can figure out which one is best for your skill level and physical abilities. 
Affordable Rates & Variable Times
Surfing is all about fun, not spending a lot of money, and it can be more cost-effective to leave your board at home and rent one at a nearby beach rental shop. At a popular surfing destination like Hermosa Beach, you'll find plenty of surfboard rental shops that offer affordable rates. Some shops even offer discounts on merchandise if you rent boards from them.
Rental times vary among surfboard rental shops, but typical options include:
Hourly rentals

Half-day rentals

Daily rentals

Weekly rentals
High-Quality Surfboards
Just because surfboard rental is affordable, that doesn't mean the boards aren't of superior quality. Surfboard rental shops rely on satisfied customers to keep their businesses going, so most of the boards you'll find for rent are the newest models made of exceptionally sturdy materials. You're even likely to be able to rent a high-quality board that's even better than your own, so take advantage of the opportunity to enjoy a high-end ride! 
Various Surfboard Options
One of the best reasons for choosing surfboard rental is the variety of board options you'll find. From longboards to paddleboards and skimboards, surfers can choose from a huge array of different boards to try. Find a reputable rental shop and choose whatever type of board you feel like riding for the day. Mix it up a bit to boost your beach fun!
Surfboard rental is an excellent option if you don't want to deal with unnecessary hassles when you're traveling. Whether they need beach umbrellas, towels, coolers, or surfboard rental, Hermosa Beach visitors can find everything they're looking for at Beach Bound Sports. You'll be amazed by our excellent service and convenient location that lets you spend all your time enjoying the beach. For information about our services and products, give us a call today at 424-275-9115.
Be the first to comment...