What You Need to Know About Paddle Boarding in Hermosa Beach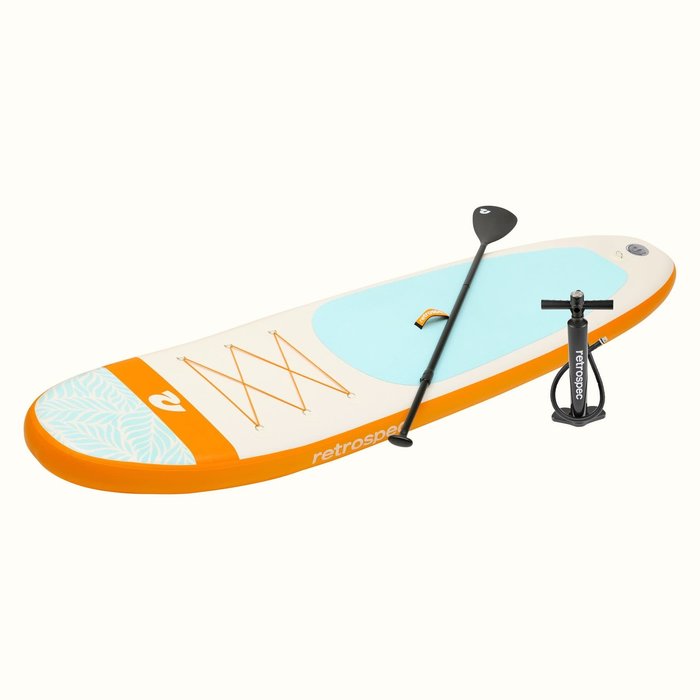 What You Need to Know About Paddle Boarding in Hermosa Beach
If you've spent enough time on the sand at Hermosa Beach and are ready to get on the water, then paddle boarding is the perfect way to get your feet wet!
Stand up paddle boarding, or SUP, is the perfect way to get out on the water because of the simple gear needed, quick learning curve, and, most importantly, the relaxing nature of the sport. Plus, since Hermosa Beach is a beach paradise, there are plenty of ways to get the gear you need to paddle board whether you're renting or buying. Of course, if you ask us, then Beach Bound is the best place to rent and buy paddle boards in Hermosa Beach, so stop by our shop before you get on the water! Until then, we've written what you need to know to get started below. Check it out!
Decide the Right Board for You
Paddle boarding may seem as simple as finding a surfboard and a paddle and getting on the water, but there's more to it than that.
The thing that determines how much fun you have paddle boarding is your board of course. If you're a beginner, then your board should be wider and longer than average to offer the most stability possible while you're on the water. Even better, a paddle board that is wider and longer than average will give you the stability to do everything from fishing off your board to doing yoga! 
If you're already comfortable on a paddle board and want to invest in a board but don't have the space to store or haul one, then you can buy an inflatable paddle board that deflates for easy storage! Our inflatable stand up paddleboards are available to rent on our website and in store!
Have the Right Gear for Your First Outing
Paddle boarding requires more than just a board and a paddle to be done safely.
To start with, you must have a personal flotation device for each person on a paddleboard even though adults are not required to wear them at all times. Since you're on the water, often in sunny weather, you also need to have protection for your skin and eyes from the sun as well as a leash to keep you attached to the board in case you fall off. If you're paddle boarding at night or anytime near twilight, then you should also have a light and a whistle in order to make yourself known to boaters on the water.
Take the Time to Get Your Feet Under You
The largest challenge for new paddle boarders, especially those who are not used to balancing on a board, is getting on and finding their balance.
The best way to do so is by taking the board into calm water at about knee-deep depth and placing your paddle on the board. Next, find the center of the board and then climb on into a kneeling position. Once you're stable on your knees, put your hands on the side of the board and then stand slowly before picking up your paddle.
Once you're up on the board, make a half circle in the water from the front of the board to the back. If you do this on the right side of the board, then the board will turn left with the opposite being true for the left side.
Lastly, make sure you're not paddling alone for your first outing, and choose a day when the water and wind are calm! If you're unsure about your skills and ability to paddle safely, then take the time to practice so you can enjoy the water safely! 
Be the first to comment...