How to Have a Great Day at the Beach if You Prefer Not to Swim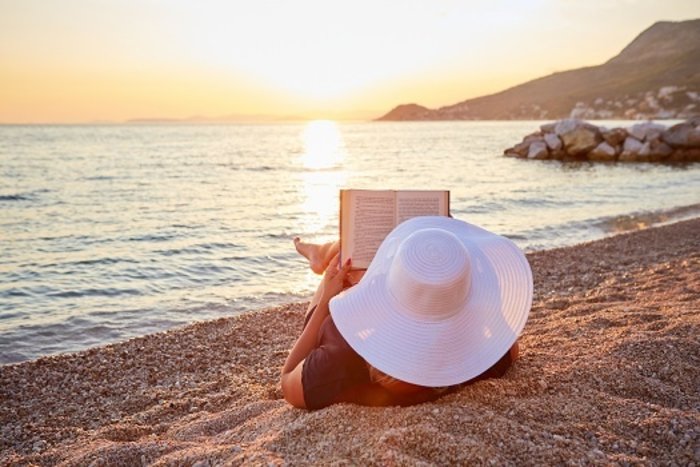 When you're at popular beach destinations like Hermosa Beach, it's safe to assume you'll at least consider making a few trips to the beach during your visit. While swimming is a common beach-related activity, it's not the only option if you either don't swim or prefer not to do so. Continue reading to discover some other fun things to do at the beach when swimming isn't something you want to do.
Have a Picnic
Packing up some goodies and enjoying a tasty meal on the beach is a great way to people watch and take in the sights. You can do this in Hermosa Beach if you bring a blanket or large beach towel to create a comfy picnic area. Nearby Bruce's Beach also has some good beachside picnic spots you're welcome to check out.
Read a Favorite Book
Catching up on your reading at the beach can be a refreshing treat if you normally don't get much time to do this when preoccupied with your regular routine. You can kick back with a book on a blanket or towel if you prefer to keep things simple. For people who prefer to read in a more cozy way while at the beach and want to rent umbrellas and beach chairs, Hermosa Beach has quite a few beachside shops that offer a variety of beach items for rent.
Be an Amateur Shutterbug
Beaches are naturally photogenic, and they're excellent backdrops for photographs. Whether you use your phone or a more traditional camera, it's fairly easy to capture shots of beachfront activities, rolling waves, and gorgeous sunsets. Hermosa Beach extends along the city's entire waterfront, so there are numerous vantage points to choose from as you take pictures. You can get even more impressive shots by making your way to the large pier, which extends into the Pacific Ocean.
Do Some Sandcastle Building
Building a sandcastle is a classic beach activity, and it can be more fun than you might expect if it's something you haven't done recently. Bring some buckets and plastic shovels to get started. It may take some experimenting to get the right mix of water and sand to build something that stays together, but that's part of the fun, too.
Play Beach Volleyball or Tennis
Some beaches have courts for volleyball and/or tennis right on the beach if you prefer to be more active when not swimming. This is the case in Hermosa Beach. According to the city's website, the area has 71 approved beach volleyball courts and six approved tennis courts located at the beach. More than two dozen courts are located by the pier.
Walk, Run, or Jog
If you prefer to be active in a more solitary way while at the beach, you can walk, run, or jog at your own pace with soft sand beneath your feet. The expansive shoreline in Hermosa Beach provides plenty of room to enjoy any of these activities while surrounded by amazing views and bathed in fresh air and sunshine.
If you're looking for a fun, relaxing way to spend your day, head to Hermosa Beach. When you get here, stop in and see the friendly folks at Beach Bound Sports, where you'll find everything you need to enjoy your seaside adventure. With every type of beach rental Hermosa Beach visitors could want, from chairs to coolers, beach umbrellas, and much more, we offer a huge variety of gear that can make your day at Hermosa Beach memorable. You'll be amazed by our exceptional service, unmatched convenience, and high-quality equipment. To learn more about how we can help you have a blast at the beach, give us a call today at 424-275-9115.
Be the first to comment...