"Damage May Last Forever" - The Huntington Beach Oil Spill and What You Can Do to Help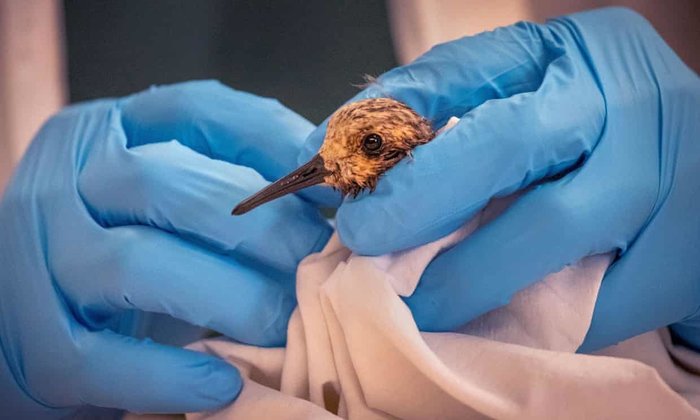 How the Huntington Beach Oil Spill Has Affected Hermosa Beach and What You Can Do to Help
The ocean and all the wildlife that lives there is as much a part of Hermosa Beach as the city itself, which is why the Huntington Beach Oil Spill has been so hard to watch for the Beach Bound team.
Even though Huntington Beach is well south of Hermosa, knowing that the environment there and the people who love it are suffering from a manmade disaster hits home for us. That's why we've shared information about how Hermosa Beach has been affected by the oil spill and what you can do to help Huntington Beach and the other affected beaches below.
Keep reading to learn more and then do whatever is within your means to help the people and places affected by the oil spill!
Hermosa Beach is Open, but other Southern California Beaches are Closed
Hermosa Beach has not been directly affected by the Huntington Beach oil spill so far, but there are many other beaches that haven't been as lucky. The wind and currents are pushing the oil further south towards San Diego, but that doesn't mean that the oil has pass through the area.
Beaches from Laguna Beach in the south to Seal Beach in the north are closed or have water advisories in effect. They include:
Seal Beach

Huntington Beach

Newport Beach

Newport Harbor

Laguna Beach

Corona del Mar State Beach

Bolsa Chica State Park

Crystal Cove State Park
Although the water at these beaches may be closed or have an advisory, in most cases the sand is still open for use. The communities that have been affected by the oil spill will be dealing with the fallout from this event for years, so there has never been a better time to visit them.
Although you should avoid natural areas that are still recovering from the spill, you can still have a great time in these beach communities and on their sands!
How You Can Help Those Affected by the Huntington Beach Oil Spill
We all can't clean up oil or heal wildlife that has been injured by it, so one of the best ways to support the communities most affected is by visiting them and supporting the local businesses whose livelihoods have been put at stake by the spill. These businesses have endured the pandemic and are now getting hit with another massive challenge, so please do whatever you can to support them!
If you do see wildlife that has been harmed by the oil spill, then you should not approach it. Instead, call the UC Davis Oiled Wildlife Care Network at 877-823-6926 so that trained professionals can give the injured animals the care they need immediately.
Do not try to catch injured animals if you see them. You could hurt them or yourself, so it's best to leave rescue attempts to the professionals. 
You can also volunteer to help trained professionals clean up areas harmed by the oil spill. To learn more about how you can volunteer to help cleanup efforts, click here. Volunteers with the California Department of Fish and Wildlife will be given four hours of training on handling hazardous materials, but they currently need volunteers with experience working with animals, law enforcement, and hazardous materials.
Volunteers will only be deployed for clean up once an area has been deemed safe.
You can also donate to local veterinarians caring for animals affected by the spill, as well as the Bolsa Chica Conservancy's Oil Spill Response Fund.
Be the first to comment...