Hermosa Beach's Top Spots to Go Roller Skating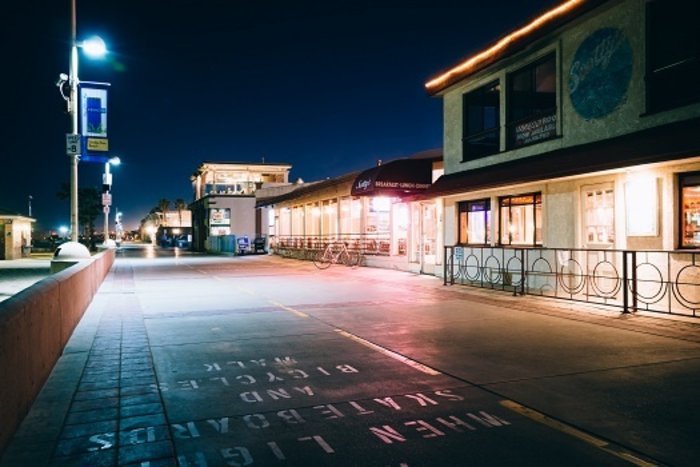 The first roller skates were patented roughly 200 years ago in the early 1800s. Today, roller skating remains an appealing outdoor activity that can be enjoyed by people of all ages. If you love to roller skate, Hermosa Beach is the perfect place for you. The days are often pleasant and the views are sublime, so feel free to bring your roller skates and make your way to any of the places mentioned below.
The Strand in Hermosa Beach
In total, this paved pathway extends 22 miles from Pacific Palisades to Torrance. The mile-and-a-half stretch that's in Hermosa Beach is a perfect place to roller skate to your heart's content. It also has a smooth and well-maintained surface, which is definitely good for anything involving wheels. Plus, there are places at both ends where you can take a break and grab a bite.
The Redondo Beach Strand & Pier
You can skate along the Strand in Hermosa Beach to get to this nearby location. You may stick to the Strand if you prefer when you arrive, or you can do some roller skating along the pier that's here. You're also welcome to rest, relax, and fuel up at one of the local eateries before skating your way back to Hermosa Beach.
Hermosa Beach Pier
Stretching out into the Pacific Ocean, the iconic Hermosa Beach Pier will reward you with a very scenic roller skating ride if you go up one way and back down the other. The only problem you'll have here is maintaining your focus on skating while surrounded by picture-perfect scenery.
Pier Avenue
Hermosa Beach's main thoroughfare is another great place to casually roller skate and take in the sights. Even in the narrower areas, the sidewalks are usually wide enough to safely navigate as you skate. If you prefer a larger space to roller skate on Pier Avenue, make your way to the end of this avenue to Pier Plaza. There's more room here, and it's well lit in the evenings.
Noble Park
This small park has a little cement area you can skate into and out of as you make your way along the Strand. You can also use this spot to rest and relax on one of the benches as you check out the view of King Harbor.
Long Beach Boardwalk
If you're up for a short day trip during your visit to the Hermosa Beach area, bring your roller skates with you to nearby Long Beach. There's a beautiful boardwalk here with smooth surfaces that are perfect for skating, and you can bask in refreshing breezes and gorgeous views as you roll and stroll.
Indoor Skating Rinks
Do a little research before your trip here to see what indoor roller skating rinks are open within the Hermosa Beach area. Some of these places have dining options, music, lights, and other fun extras. 
If you're looking for a fun way to zip around Hermosa Beach, roller skating can be the ideal choice. If you don't have skates of your own, just stop by and rent a pair from Beach Bound Sports, where you'll find everything you need to enjoy your seaside adventure. Whether they need towels, beach umbrellas, coolers, or roller skates rental, Hermosa Beach visitors will be amazed by our huge variety of gear that can make their day at Hermosa Beach memorable. We also offer complimentary protective gear for roller skaters, unlike other rental shops. To learn more about how we can help you have a blast at the beach, give us a call today at 424-275-9115.
Be the first to comment...