Hermosa Beach's Top 5 Hidden Gems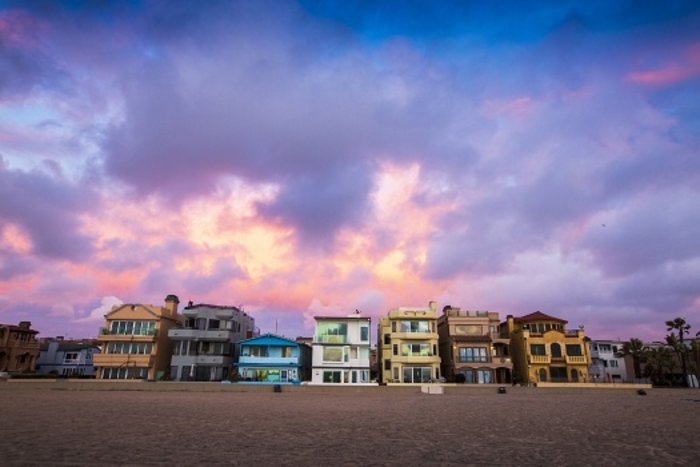 Hermosa Beach is the smallest of the popular California beach cities, both in size and population. It's also a pleasant, inviting place that's absolutely worth visiting. But if all you know about this city is that it's home to a beach with the same name, keep reading to discover five hidden gems in Hermosa Beach, CA.
1. The Pier, The Strand, & Veterans Parkway
The beach-adjacent pier in Hermosa Beach isn't exactly "hidden," given its size. However, you may not fully appreciate this local gem if you're not aware of the view it offers. In addition to having an unobstructed ocean view, you can also see Santa Monica Bay, the Palos Verdes Peninsula, and other appealing visual attractions while strolling here. The Strand is a 22-mile paved pathway that also has more to offer than meets the eye, making it worthy of inclusion on this hidden gem list. You're welcome to casually walk along the mile-and-a-half stretch of this picturesque piece of land that's directly in Hermosa Beach, or you can rent a bike at a local shop. Both ends of The Strand have plenty of places to enjoy local food and beverages. Spanning three miles and extending from Hermosa Beach to Manhattan Beach, Veterans Parkway is a lesser-known pathway you can also casually stroll or briskly walk along. What's more, it offers plenty of shade as well as benches and picnic tables. Running parallel to Valley Drive, Veterans Parkway will also take you to Manhattan Beach Village, a nearby shopping destination.
2. Noble Park
When you're ready to take a break from the beach, move on over to Noble Park. Located right in front of the beach, this park is a hidden gem of sorts, since some casual visitors aren't aware of how peaceful and relaxing it can be.
3. Pier Avenue
A large pedestrian space on Pier Avenue known as Pier Plaza is a popular place to go for a more lively atmosphere due to the various bars and restaurants found here. But you'll be missing out on many other hidden gems if you don't explore the rest of Hermosa Beach's main thoroughfare. You'll be treated to an additional assortment of charming local shops and eateries that are more off the beaten path. You can even explore the area on two wheels by visiting a shop that offers Hermosa Beach bike rental.
4. The Hermosa Beach Museum
Devoted to local heritage, the Hermosa Beach Historical Society & Museum is a hidden gem in that it's often not on the must-visit list for casual travelers. Museum admission is free, providing even more of an incentive to learn about Hermosa Beach's history, which includes the jazz and punk music movements as well as the California surf culture.
5. Colorful Street Art
Another one of Hermosa Beach's hidden gems is the city's street art, and it's right in plain view. A nonprofit group called the Hermosa Beach Mural Project is largely responsible for the colorful and meaningful murals that can be found throughout the city.
If you're heading to Hermosa Beach, you can find all the essentials you'll need at Beach Bound Sports, your one-stop shop that's right near the beach. Whether they need beach umbrellas, towels, coolers, or boogie board rental, Hermosa Beach visitors can find everything they're looking for at Beach Bound Sports. You'll be amazed by our excellent service and convenient location that lets you spend your time enjoying the beach. For information about our services and products, give us a call today at 424-275-9115.
Be the first to comment...