Hermosa Beach's Best Restaurants with Outdoor Seating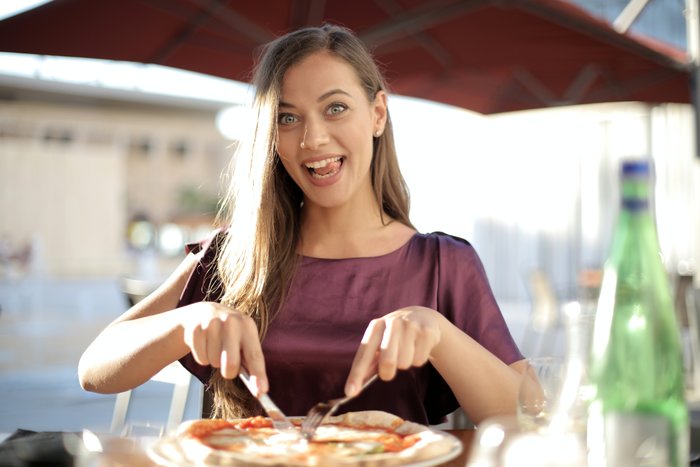 Hermosa Beach's Best Restaurants with Outdoor Seating
No beach trip is complete without spending time outside, and thanks to Hermosa Beach's warm, sunny days and cool water there isn't a better place to get outdoors.
That's why the Beach Bound team is committed to helping others enjoy their time outside by offering the fastest and easiest bike rentals in Hermosa Beach, but we've taken it a step further by listing the best places to eat outside at Hermosa Beach below! Whether you want breakfast, lunch, dinner, or a nightcap, these Hermosa Beach restaurants are sure to satisfy while letting you enjoy Hermosa's beautiful weather. Read all about them below!
It doesn't matter if you're looking for breakfast, lunch, or dinner, Good Stuff has something for you. 
Good Stuff has been family owned and operated since 1979, and you can tell through the quality of their food and the fact that they've expanded to four different locations in Southern California. Even though there are multiple restaurants, you won't find a better location and patio than the one at Hermosa Beach. 
Good Stuff is located just north of Hermosa Beach Pier and off the Strand, which not only means it is easy to access, but is also near the beach and other Hermosa Beach attractions like the shops at Pier Plaza and , of course, the pier itself. You may not make it to the beach or pier though, because the combination of excellent food and view of the beach and water that you get while eating at Good Stuff is too good to leave behind!
Mickey's Italian Deli and Pizzeria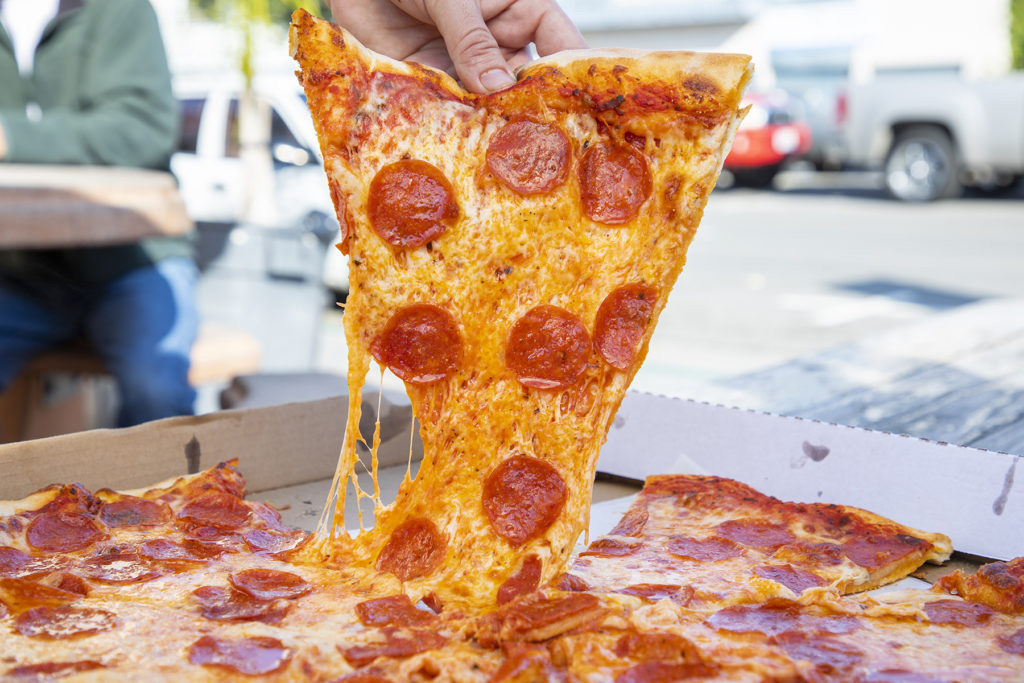 Head towards the south end of Hermosa Beach to find another local legend at Mickey's Italian Deli and Pizzeria! If this pizza slice doesn't have your mouth watering, don't think we can help ya.
Mickey's has been serving pizza in Hermosa Beach for over 65 years and three generations of the same family have been running it the entire time. Mickey's doesn't only serve delicious pizza though, as their sandwiches are famous thanks to their classic Italian flavors. No matter what you get at Mickey's, you're sure to walk away satisfied. In fact, you'll have a harder time deciding if you want to eat on their patio or walk a half block to Hermosa Beach for a picnic!
Like many of the other restaurants on this list, La Playita has earned a reputation for excellent food amongst locals by serving the Hermosa Beach community for over 40 years.
After all that time, La Playita has making Mexican breakfast food down to a science which is why we're able to confidently recommend it. Of course, it also helps that La Playita's location next to Noble Park and their outdoor seating make it the perfect place to start your day in Hermosa Beach. 
You won't be able to find a place that has a better view and location than Hennessey's Tavern in Pier Plaza.
Hennessey's offers food for all times of day, but is known for excellent beer and the beautiful view of Hermosa Beach from their upstairs patio. If there's a wait to get a table then don't worry, as the Pier Plaza location offers plenty of shops nearby to visit!
Martha's 22nd Street Grill, Hermosa Beach
If you'd like to have breakfast outside and get away from the crowds at Pier Plaza, then walk north on the Strand until you get to Martha's! Quaint and friendly, you'll love the beachy, hometown vibes of this restaurant!
Martha's offers fresh breakfast food that is sure to start your day off right as well as lunch items to help you power through it. Enjoy breakfast from Martha's outdoor patio and then head to the beach!
Be the first to comment...