Hermosa Beach Restaurants that Are True Hidden Gems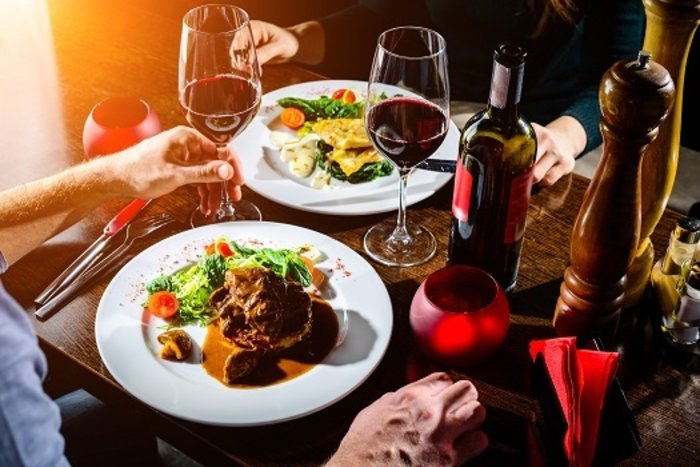 Hermosa Beach remains a popular destination for locals and visitors alike. Much-loved activities include watching nature's spectacular displays at dawn or dusk. Others enjoy visiting the beachside village, exploring the many boutique shops, and taking advantage of Hermosa beach bike rentals to enjoy a leisurely ride and do some sightseeing. The beachfront hotspot also provides a number of opportunities for dining, some of which you might not be familiar with.
Fox & Farrow
This restaurant/bar at 1332 Hermosa Ave welcomes diners to explore many options from its evening meal menu. From Tuesday through Sunday evening, Fox & Farrow serves starters, soups, salads, and entrées with a unique combination of ingredients prepared with a modern twist. Whet your appetite with pheasant sausage and mustard on pretzel loaf rounds. On a cool evening, guests might prefer a bowl of sweet and spicy lobster chowder prepared with langostino chunks, potatoes, shiitake mushrooms, and corn immersed in a seasoned coconut broth. Entrées include hunter's pie made with lamb, domestic pork and wild boar, and duck pasta. The restaurant's Old World hunting lodge décor creates an elegant and intimate ambience that's ideal for date nights or group gatherings.
The Brews Hall
This restaurant located at 73 Pier Avenue is favored for its list of locally crafted brews, unique cocktails, wines, and boozy milkshakes. However, starters, salads, and entrées are also delights for guests who enjoy Mexican cuisine. Sip a refreshing cocktail or ale while starting out with a platter of nachos served with a variety of dipping sauces. Munch on a soft pretzel or crispy calamari and dip. Feast on an everything burrito platter, a burger, or a fried chicken sandwich made to order. Delight in a dish of grilled salmon accompanied by a favorite side. The informal atmosphere welcomes families and friends seven days a week.
Baran's 2239
Chef Gugliotta fuses Italian, Asian, and Mexican cuisine to provide guests with a unique array of fine dining options. Each dish served at this restaurant, which is located at 502 Pacific Coast Highway, boasts farm-to-table ingredients that are locally sourced. Sip on a craft beer or cocktail while snacking on a charcuterie tray that combines a choice of cheeses and processed meats. Couples or groups might opt for a five-course dinner that may start with a black-eyed pea and zucchini salad topped with red onions and buttermilk dressing. The meal includes cheddar onion biscuits and honey butter along with blistered green beans, which are prepared with apple cider and topped with Cajun cream and fried onions. The main entrée is a chicken and shrimp gumbo with andouille sausage over rice. A maple peach crisp served with vanilla ice cream completes the meal.
Japonica
Located at 1314 Hermosa Avenue, Japonica remains a hit with guests who appreciate authentic Japanese cuisine. However, chef and restaurant owner Takashi Sada also creates dishes with a multinational flair. In addition to various sashimi and sushi selections, diners might also share traditional Japanese tapas known as izakaya. Japonica is a family-friendly venue with a cool, casual atmosphere. 
If you're heading to Hermosa Beach for some great food and decide to stay a while for some beachside fun, you can find all the essentials you'll need at Beach Bound Sports, your one-stop shop that's right near the beach. Whether they need beach umbrellas, towels, coolers, or boogie board rental, Hermosa Beach visitors can find everything they're looking for at Beach Bound Sports. You'll be amazed by our excellent service and convenient location that lets you spend your time enjoying the beach. For information about our services and products, give us a call today at 424-275-9115.
Be the first to comment...