Hermosa Beach Public Parking Guide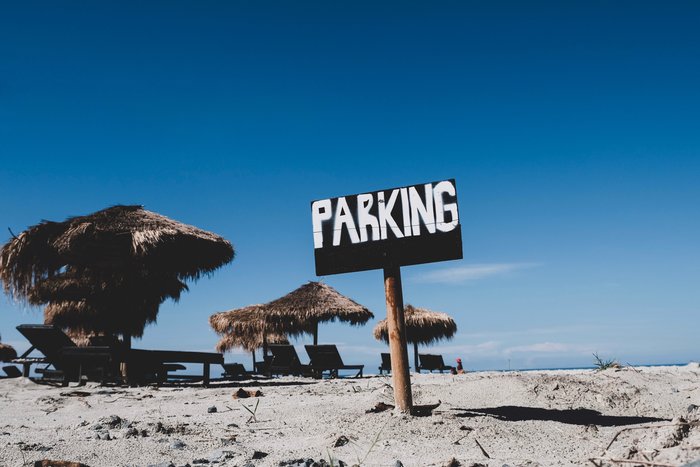 Hermosa Beach Public Parking Guide
There isn't a better place to enjoy Southern California's famous sunshine, coast, and culture than Hermosa Beach. You can be sure that there is enough sun and fun for everyone, but there isn't always enough parking within the 1.43 square miles that the city of Hermosa Beach covers. 
It doesn't matter if you're coming to Hermosa Beach for a sunrise run on the Strand or sunset drinks near the pier, every great Hermosa Beach visit starts by finding a parking spot. There's no need to panic over Hermosa Beach parking though because the Beach Bound team has a quick guide to public parking below! Check it out, and if you can't find a spot near the beach then don't haul your beach gear across the city. Stop by the Beach Bound shop instead for Hermosa Beach's fastest beach and bike rentals!
Hermosa Beach FREE Public Parking
Most public parking near the beach charges by the hour, but you can find free public parking in Hermosa Beach further in the city.
Some of the free public parking closest to the beach is at Clark Field, City Hall, and the Hermosa Greenbelt and Clark Building. Even better, these parking spots are near other attractions like basketball and tennis courts. To find more free parking options, click here and then choose "free" from the amenities drop-down menu to see free parking options on the map.
Hermosa Beach Meter Parking
Most of Hermosa Beach's metered public parking near the beach runs along Hermosa Avenue where there are over 1,000 spaces that allow two, three, and 24 hour parking at a rate of $1.25 per hour. If you don't mind parking away from the pier, then you can also find meter parking on Herondo Street which runs near the beach. Click here for directions to Herondo Street Parking.
Hermosa Avenue parking fills up fast, but don't give up if you can't find a spot along the road. There is also metered public parking along Upper Pier Avenue and in Parking Lot A and Parking lot C, both of which are even closer to the beach than Hermosa Avenue. Click here for directions to Parking Lot A and here for directions to Parking Lot C. Parking Lots B, F, and D also offer metered parking near the beach and pier.
It's also important to note that all of the parking lots listed above have ADA compliant parking spots except for parking lot F. 
Hermosa Beach Parking Restrictions and Regulations
If you want to avoid parking tickets, then the best bet is to always follow posted signs near parking spots. However, there is other information that will help you pay what you owe the meter and nothing more!
The city of Hermosa Beach recognizes all major holidays as well as Memorial Day, Labor Day, Dr. Martin Luther King Jr. Holiday, and Veterans Day. The city also enforces parking regulations on the Pacific Coast Highway, so if you're parking there then follow all posted signs.
For more information on Hermosa Beach parking restrictions, click here. 
Hermosa Beach Parking Resources
If you click here, then you'll be taken to a map with each public parking area marked with a pin and information about the number of spots there as well as if they're free or meter parking. You can also get directions to each public parking area from this map, and if you scroll down past the map then you'll see each public parking area listed. If you're worried about street sweeping, then this map will also show which streets are schedule for street sweeping based on the day of the week.
Be the first to comment...