Great Reasons to Visit Hermosa Beach for the Holiday Season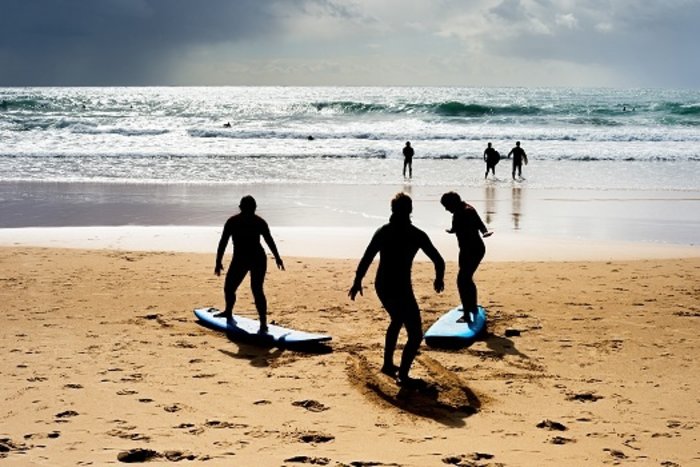 Regularly bathed in more than 300 days of sunshine each year, Hermosa Beach is a more laid-back beachfront city than what you may be used to. In fact, it's common to see people hanging out outdoors on a daily basis at any time of the year. If this approach to the SoCal lifestyle appeals to you, you'll appreciate spending at least part of your holiday season here. Take a moment to discover some of the compelling reasons to include Hermosa Beach in your holiday travel plans.
Have Beach Fun when It's Snowing Elsewhere
You'll be treated to nearly two miles of oceanfront and more than 90 acres of public beach if you come to Hermosa Beach for the holidays. The beach areas here are accessible throughout the year due to the pleasant temperatures common in coastal regions in California. In other words, you're welcome to enjoy beach-related Yuletide fun that includes sandcastle building, swimming, and sunbathing when it's cold and snowing elsewhere.
Perch Yourself in a Real-Life Picture Postcard
Be the one sending the "Wish you were here" greeting cards this holiday season by snapping some pics and selfies during your visit to Hermosa Beach. The Strand is one of the many local spots that seem like they're right out of picture postcards. This cement pedestrian path is adjacent to the beach, lined with palm trees, and highly walkable. When you're here, you can also take advantage of bike rentals. Hermosa Beach has plenty of fantastic bike paths, and there's also a pier where you can be mesmerized by dazzling sunsets over the Pacific Ocean.
Sample & Savor Fresh Cali Delights
The Hermosa Beach Farmers' Market takes place in the downtown area every Friday, including during the holiday season. From noon to 4 p.m., you're welcome to sample fresh fruits, veggies, and other seasonal offerings that come directly from local farms.
Treat Yourself to Winter Surf Lessons
Hermosa Beach is known for having some of the best waves on the California coast. Even if you're not a surfer, you can take lessons during your holiday stay and give it a try. You'll find many surfing schools and places that offer lessons throughout the area. If surfing's not your thing, you can also take paddle boarding or boogie boarding lessons.
Go to the Santa Sleigh Holiday Parade
Santa may need some sunscreen when he visits Hermosa Beach, but the North Pole's most famous resident will be at the city's annual holiday parade, which takes place this year on December 15th from 4:30 p.m. to 6 p.m. This family-friend event provides a perfect excuse to visit some of the nearby shops and restaurants during your holiday trip here.
Check Out SCVA Beach Events
The Southern California Volleyball Association will be hosting a beach event on December 18th. Even if you're not participating, it'll still be fun to hang out at the beach and watch the action, which will be taking place from 8 a.m. until 4 p.m. 
If you're looking for a fun, relaxing way to spend your holidays, head to Hermosa Beach. When you get here, stop in and see the friendly folks at Beach Bound Sports, where you'll find everything you need to enjoy your seaside adventure. From Hermosa beach bike rentals to water bottles, towels, beach umbrellas, and much more, we offer a huge variety of gear that can make your holiday vacation at Hermosa Beach memorable. You'll be amazed by our exceptional service, unmatched convenience, and high-quality equipment. To learn more about how we can help you have a blast at the beach, give us a call today at 424-275-9115.
Be the first to comment...