FIESTA HERMOSA: The Summer Festival Not To Miss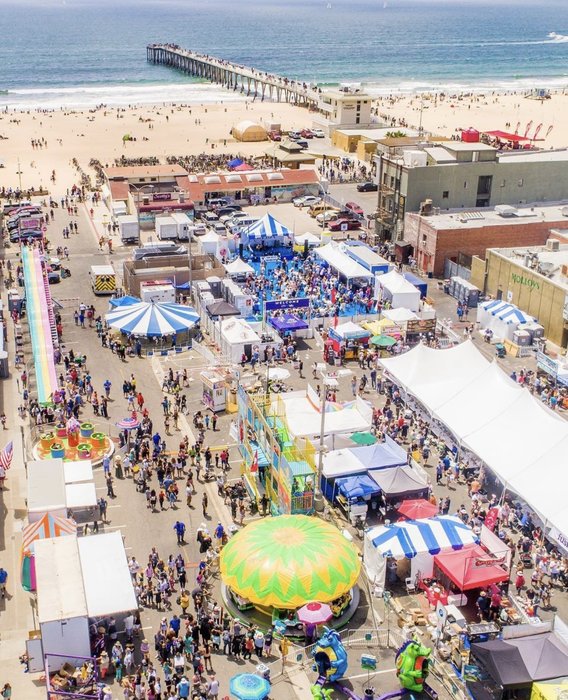 Don't Miss the BEST Festival of the Summer! FIESTA HERMOSA this Labor Day Weekend in Hermosa Beach, CA! Going to be one of the most fun and exciting festivals this Summer! Come SEA us for shark hugs, photo ops, spin-the-wheel for prizes & FREE gifts when you spend $50* - rent a bike for u & a trailer for the kids to cruise the festival in style.
The festival is spread out into 3 big areas throughout Hermosa ensuring safety & FUN for everyone! Enjoy Fiesta from Pacific Coast Highway down to the beach. The Sidewalk and Lawn are free to the public and the Garden requires tickets.
TICKETS ARE ON SALE at www.fiestahermosa.net
When:
Sept 5 Sat: 12-10pm
Sept 6 Sun: 12-10pm
Sept 7 Mon: 12-8pm
What:
The Garden includes the local music, food, drinks, rides and experiences and you can get a weekend pass for that and come and go all day long. Vendors include The Brews Hall, Project Barley, Hermosa Brewing Company, Uncorked, Cultured Slice, Nosotros Tequila, Silvios, Crafty Minds and El Tarasco. The Lawn and Sidewalk have plenty to offer with 100+ artists, retail shopping and promotions on the sidewalks.
We know Fiesta is usually all free, but in order to put on the event in this modified format and set capacity, producers had to charge a small fee in order to pay for the production and talent while still passing on as much profit and support to local business as possible. Thank you in advance for your support. Fiesta Hermosa Locale is a fundraiser. Your purchase supports Hermosa businesses!!
#fiestalocale #fiestahermosa #hermosabeach #supportartists #supportsmallbusiness #supportlocal
Be the first to comment...