Bringing an Electric Vehicle to Hermosa Beach? Here's What You Need to Know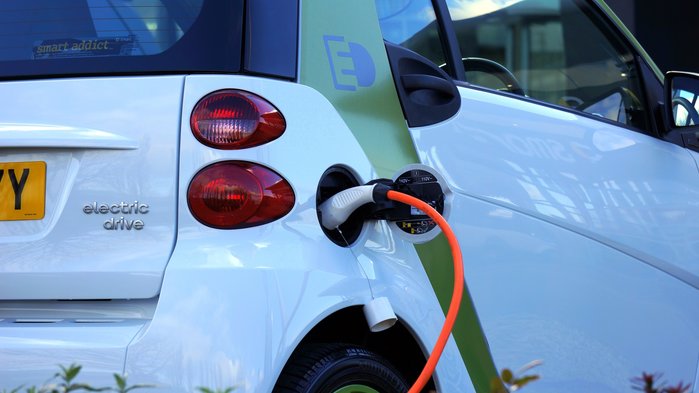 Bringing an Electric Vehicle to Hermosa Beach? Here's What You Need to Know
It doesn't matter if you drive an electric car to lessen your carbon footprint, save gas money, or both. Your electric car is welcome in Hermosa Beach!
Hermosa Beach encourages people to drive clean, electric vehicles by providing incentives while driving and parking in the city, so the Beach Bound team is pitching in by breaking down what you need to know about driving an electric vehicle in Hermosa Beach below! Read all about it and make sure you stop by the Beach Bound shop for the fastest and friendliest beach and bike rentals in Hermosa Beach!
Hermosa Beach Electric Vehicle Free Parking
Besides the obvious benefit of emitting less on your drive to Hermosa Beach, electric vehicle drivers will enjoy free parking at on-street silver-cap parking meters around the city. These locations are only free for 100% electric or 100% CNG (compressed natural gas) vehicles and have a 2-3 hour time limit. Hybrid vehicles, including hybrids that plug-in and charge, do not qualify for free parking. You should also note that the free parking incentive does not apply in off-street parking structures, even if they are owned by the city. 
If you're a resident of Hermosa Beach, then your electric vehicle will also earn you a free parking permit if it is 100% electric or 100% CNG.
Hermosa Beach Electric Vehicle Charging Stations
The City of Hermosa Beach has nearly 40 electric vehicle charging stations across the city. However, the highest concentration is near Pier Avenue running from Pier Plaza to the Pacific Coast Highway.
The electric vehicle charging station closest to the beach and pier is at Parking Lot A, but the Hermosa Beach Parking Garage is also nearby with more electric vehicle charging options. The further East you head on Pier Avenue, the more electric charging stations you'll find. Plus, you'll be heading towards the Beach Bound shop! There are other electric charging stations near the Pacific Coast Highway which are perfect for stopping at before hitting the road for a drive down one of America's most beautiful highways.
If you're not near Pier Avenue or PCH, then there are also electric charging stations at the South and North end of Hermosa Beach. In the South end you'll find charging on Hermosa Avenue. On top of the charging station there, you'll also be parked closer to the beach than just about any other charging station in Hermosa Beach!
On the North end of Hermosa Beach, you'll find electric vehicle charging at the Hermosa Kiwanis Club. Charging is not limited to club members and you'll be right next door to Valley Park!
To see a map of electric charging stations in Hermosa Beach, click here.
Be the first to comment...