5 Things You Need When Renting a Bike in Hermosa Beach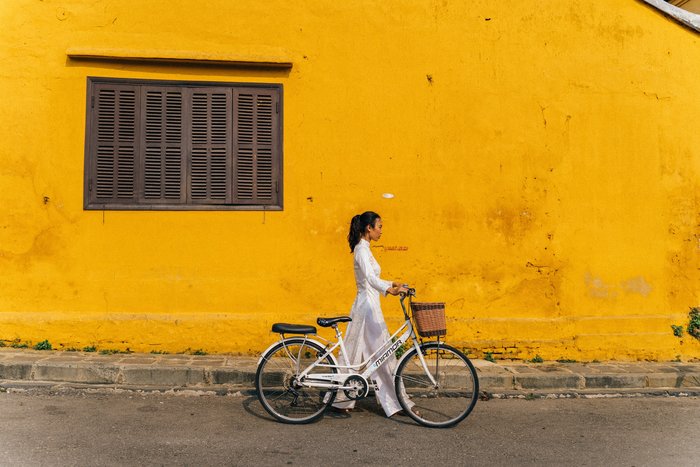 5 Things You Need When Renting a Bike in Hermosa Beach
Riding a bike is simple. Afterall, everyone says that once you ride a bike you never forget how to do it.
The Beach Bound team's mission is to help people enjoy Hermosa Beach as much as we do, which is why we make it as easy as possible to rent and ride bikes in Hermosa Beach. Enjoying a full day of biking isn't as simple as riding one though, so there are a few things you'll need first if you're going to make the most of your Hermosa Beach bike ride.
Check out Beach Bound's list of bike ride essentials below and stop by the Beach Bound shop for the fastest and friendliest bike rentals in Hermosa Beach!
A Helmet for Each Rider
First time riding a bike in years? Wear a helmet. So comfortable riding a bike that you can pedal without your hands on the handlebars? Wear a helmet. No matter how much experience you have riding a bike, wear a helmet.
If you're an experienced cyclist, then you can control your bike well enough to avoid hazards, other cyclists, and pedestrians. However, you can't control other people, and when you're biking somewhere as popular as Hermosa Beach other people are unavoidable. You should especially wear a helmet if you're not completely comfortable riding a bike or even if you are but haven't ridden in a few years.
Helmets have little effect on how you ride but can be a literal lifesaver. Plus, Beach Bound rents helmets for both adults and kids in our shop, so renting a helmet with your bike is easy!
A Lock for Each Bike
Think about a bike lock as an insurance policy. It's a simple, low-cost method to protect you from large losses. That's why people everywhere from Hermosa Beach to Myrtle Beach lock up their bikes, and if you're one of the few people who don't then your bike immediately becomes low hanging fruit.
Beach Bound also rents out bike locks which are effective and easy to secure your bike with!
Enough Water to Last All Day
Hermosa Beach is known for its sunshine, but if you're going to soak it all in then you need to have water.  There are plenty of places to buy water in Hermosa Beach, but unless you want to stop in the middle of your ride and wait to buy it then you need to carry it with you while biking.
How much you need depends on how far you're riding and how hot it is outside, but you should always err on the side of caution. Many bikes come with holders for water or baskets, but all you need is a comfortable backpack to carry your water and other bike essentials with you! 
Snacks to Refuel With
Hermosa Beach is lined with fantastic restaurants, but when you need to refuel so that you can complete your bike ride you don't have time to wait to be served or checkout at a grocery store.
Pack plenty of fast snacks for yourself and anyone you're riding with so that stopping to refuel is a pit stop and not a layover. We recommend quick and clean snacks life fresh fruit or sandwiches that not only fill your stomach but also give you the energy you need to keep biking!
Protection From the Sun
We love the Hermosa Beach sunshine, but we also know that too much will hurt your skin and dehydrate you. That's why you should always wear sunscreen, a hat, or both to protect your body from the sun. Don't forget to wear sunglasses to protect your eyes too! 
Be the first to comment...