5 Amazing Benefits of Roller Skating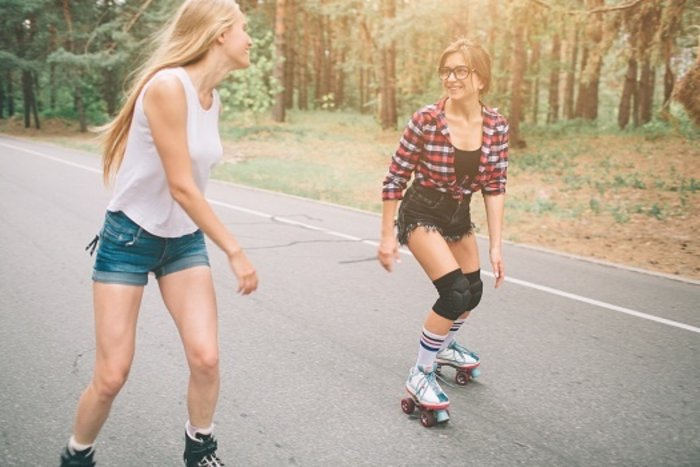 Roller skating was invented in the 1700s, and this recreational activity has had its moments in history when it rose and fell in popularity. Today, you can enjoy using modern skates that are designed for use in both indoor and outdoor environments. You can also find ones with light-up wheels that add a touch of fun while increasing your safety. You'll also discover that some of the top destinations in the world, including Hermosa Beach, offer places for skaters to enjoy rolling along. If you've been on the fence about strapping on a pair of roller skates, these five reasons might help you decide to give skating a whirl.
1. Burn Calories
Just about everyone could benefit from more exercise in their lives. Skating is a form of exercise that doesn't feel like a workout. Gliding along on wheels feels more like you're just having fun, and just an hour of moderate skating can burn more than 300 calories. That sounds like a great way to burn off any excess calories you take in as you dine at one of Hermosa Beach's best restaurants.
2. Skate the Strand
When visiting Hermosa Beach, there's nothing more classic than enjoying a skate or stroll along the Strand. Here, you can enjoy people watching, take in the gorgeous view, and soak up the sunshine as you roll along. With skates, you'll be able to go farther faster while enjoying a burst of exercise. You'll also find that skating while traveling is easier, since you can access rental skates that prevent you from having to lug around the ones you have at home. From boogie boards to roller skates rental, Hermosa Beach has a number of nearby shops where you can find everything you need to have a fabulous day at the beach.
3. Make New Friends

Skating enthusiasts are always looking for new people to enjoy their favorite sport with. You can meet other skaters while you're rolling around town, or you can head to a rink where you'll meet even more people. You might also find groups dedicated to skating. Even if you just skate with your best friend or your kids, you'll love having something new to do together.
4. Choose Environmentally Friendly Transportation

Whether you're commuting to work or heading to your next touristy hotspot, you likely need something a little faster than walking. Buses, cars, and other gas-powered forms of transportation aren't always necessary when your destination is within skating distance. As you skate, you'll be able to skip the traffic and possibly get where you're going faster. It might seem like a small thing, but it really could add up when you choose to skate instead of drive whenever you can.
5. Build Your Strength & Endurance

Skating requires you to use your core muscles for balance and your legs to power your skates as you roll through your favorite places. Since skating is easier on the joints than lifting weights, you might prefer it for building your strength. Skating also targets some of the same muscles used for surfing and paddleboarding, which makes it a fun way to enhance your training. 
If you're looking for a fun way to zip around Hermosa Beach, roller skating can be the ideal choice. If you don't have skates of your own, just stop by and rent a pair from Beach Bound Sports, where you'll find everything you need to enjoy your seaside adventure. From Hermosa Beach bike rentals to water bottles, towels, beach umbrellas, and much more, we offer a huge variety of gear that can make your day at Hermosa Beach memorable. You'll be amazed by our exceptional service, unmatched convenience, and high-quality equipment. To learn more about how we can help you have a blast at the beach, give us a call today at 424-275-9115.
Be the first to comment...