10 Great Reasons the South Bay Is the Ideal Place to Stay in Cali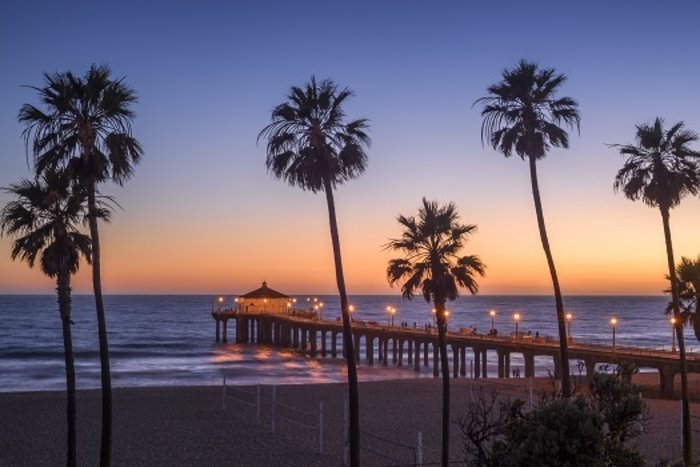 The South Bay is a part of Los Angeles County that provides a welcome break from the hustle and bustle of city life with its sprawling beaches and laid-back atmosphere. If you'll be traveling to Cali soon and you're looking to enjoy the charming beach towns here, especially Hermosa Beach, you'll definitely be glad you came. Below, you'll discover ten reasons you should stay in the South Bay.
1. Pleasant Weather Year-Round
While summer is a popular time to travel to the South Bay, there really is no bad time to visit Hermosa Beach or any of the other communities in this area. Even in the fall and winter months, temperatures are generally mild, and most days are pleasant. Rain and overcast skies are rare as well.
2. Fantastic Beaches
It's easy to relax and unwind on any beach in the South Bay area. For instance, Hermosa Beach offers a two-mile stretch of sand that makes it one of the most popular beaches in California's coastal region. It's a slice of paradise where you can sunbathe, swim, and enjoy a variety of beach activities to your heart's content.
3. Ocean View Sunsets
The pier adjacent to Hermosa Beach is one of the best places in South Bay to watch the sun go down. It's appealing thanks to its impressive length and unique design, which allows for a view of the Pacific Ocean without any obstructions.
4. Excellent Surfing Conditions
You won't have to go too far to hang ten in the South Bay. Offering fairly consistent surf and manageable waves, Hermosa Beach is one of the ideal surfing spots in this area. Inviting surfing conditions can also be found in nearby locations, including Manhattan Beach, Redondo Beach Breakwater, and El Porto Beach.
5. Amazing Views while Biking
Whether you bring your bike with you or take advantage of Hermosa beach bike rentals while you're here, you'll be in for a treat in the South Bay. Bike riders are welcome to enjoy amazing views along a 22-mile bike path that extends along a multiuse pathway known as The Strand. Bike your way along this cement pedestrian path, and you can go from Hermosa Beach to nearby areas that include Manhattan Beach and Redondo Beach.
6. Opportunities to Spike the Ball at the Beach
If the South Bay had an official sport, it would probably be volleyball, which means there's an impressive beach volleyball talent pool here. However, you can be a casual player and still enjoy a fun, invigorating game during your visit. Volleyball courts are open to the public on a first-come, first-served basis.
7. Spectacular Hiking Trails
Exercise in the South Bay is even more refreshing, since many of the top hiking trails here have awe-inspiring ocean backdrops. What's more, several of the natural preserves in the area are linked, which allows for the option of taking either shorter or longer hikes, depending on your preferred trails.
8. Savory Goodies Perfect for Foodies
The South Bay is home to an assortment of restaurants, diners, cafés, and other eateries that can satisfy any foodie. Hermosa Beach alone can please the palate of even the most discerning food lover with everything from local craft beers and seafood delights to sweet treats, international cuisine, and classic American fare.
9. Fresh Treats from Nature
California cuisine often includes an assortment of fresh fruits and veggies. And when you're in the South Bay, you can select your own seasonal produce and other natural goodies, such as organic honey and fresh eggs. One way to do this is to explore local farmers' markets like the Hermosa Beach Farmers Market, which is held weekly throughout the year.
10. Community Events
Community events are especially popular with locals and travelers alike in the South Bay all year round, but even more so in the summer. Many of these events involve music, food, volleyball competitions, surf festivals, and good old-fashioned family fun.
If you decide to enjoy a day or two at Hermosa Beach, you won't need to carry a lot of gear with you. Just stop by and see the friendly folks at Beach Bound Sports, located right near the beach. Whether they're looking for towels, coolers, water bottles, or chair rental, Hermosa Beach visitors can find everything they need in our convenient shop. We're dedicated to providing excellent service and optimal convenience so you can spend your time enjoying the beach. For information about our services and products, give us a call today at 424-275-9115.
Be the first to comment...